Science News

Hydrogen Fuel from Sunlight

DOE/Lawrence Berkeley National Laboratory

Aug. 29, 2013 — In the search for clean, green sustainable energy sources to meet human needs for generations to come, perhaps no technology matches the ultimate potential of artificial photosynthesis. Bionic leaves that could produce energy-dense fuels from nothing more than sunlight, water and atmosphere-warming carbon dioxide, with no byproducts other than oxygen, represent an ideal alternative to fossil fuels but also pose numerous scientific challenges. A major step toward meeting at least one of these challenges has been achieved by researchers with the U.S. Department of Energy (DOE)'s Lawrence Berkeley National Laboratory (Berkeley Lab) working at the Joint Center for Artificial Photosynthesis (JCAP).

"We've developed a method by which molecular hydrogen-producing catalysts can be interfaced with a semiconductor that absorbs visible light," says Gary Moore, a chemist with Berkeley Lab's Physical Biosciences Division and principal investigator for JCAP. "Our experimental results indicate that the catalyst and the light-absorber are interfaced structurally as well as functionally."


Learning How to Migrate: Young Whoopers Stay the Course When They Follow a Wise Old Bird
University of Maryland

Aug. 29, 2013 — Scientists have studied bird migration for centuries, but it remains one of nature's great mysteries. How do birds find their way over long distances between breeding and wintering sites? Is their migration route encoded in their genes, or is it learned?

Working with records from a long-term effort to reintroduce critically endangered whooping cranes in the Eastern U.S., a University of Maryland-led research team found evidence that these long-lived birds learn their migration route from older cranes, and get better at it with age.

Whooping crane groups that included a seven-year-old adult deviated 38% less from a migratory straight-line path between their Wisconsin breeding grounds and Florida wintering grounds, the researchers found. One-year-old birds that did not follow older birds veered, on average, 60 miles (97 kilometers) from a straight flight path. When the one-year-old cranes traveled with older birds, the average deviation was less than 40 miles (64 kilometers).

Technology News

Five Apps Changing the Way We Look at the World
Smartphone Apps that Open Our Eyes to a New World
By Emily Bahr

We know smartphones are changing the world. It's made countless everyday tasks easier and saved time and money for its users all around the world. Here is how five mobile apps are changing the way we look at the world. From dating to getting a speeding ticket, these smartphone apps make our lives easier and different one tap at a time.

[...]

Trapster – Changing the way we look at traffic tickets.

We know exactly where the speed traps are in our neighborhood and where we need to slow down, but many lead-foot drivers still find themselves driving in fear of being pulled over and receiving a ticket. This is where Trapster has found a niche for itself in the app market. The app doesn't have any special technology to accurately detect where a cop car is hiding out, but instead the team sits back and lets its users do the work. There are 19 million users on Trapster who have recorded almost 7 million traps using their smartphone. Users are encouraged to help fellow users by marking and voting on designated speed traps and other traffic hazards. Trapster allows drivers to know and mark the nearest live police traps, known enforcement points, red light cameras, speed cameras, electric vehicle charging stations, road hazards, school zones, car accidents, construction zones, and road closures. Users can choose what road conditions they get alerts for and avoid accidents and massive tickets.


Boost and Monitor Brain Fitness or Control Things Wirelessly With Your Mind
A headband to keep you motivated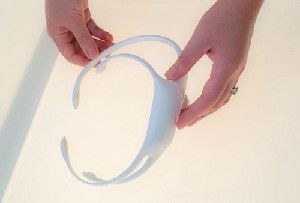 By Max Teodorescu

Harness the power of your brain with the Emotive Insight, a five-channel wireless, wearable brain computer-interface — a headband that tracks cognitive performance and recognizes movement commands. The device uses specialized detection software to track cognitive performance and measures the user's attention, focus, engagement, interest, excitement, affinity, and relaxation. The data is graphically plotted and interpreted, enabling the user to establish a productivity profile that's individually tailored on a bio-rhythmic level.

Users can use this data to gain a deeper insight into what time of day that they're most focused, and duration of that focus. Learn how deeply you relax and what outside factors stimulated your stress levels. Emotive provides you with the tools to monitor performance and become more self-aware, thereby working smarter and ultimately saving time. Emotive Insight's Kickstarter campaign is well underway at the time of writing this, having blown past its proposed goal within the first day alone.

Environmental News

News in Brief: Big canyon entombed beneath Greenland's ice
Newly discovered chasm helps explain island's lack of subglacial lakes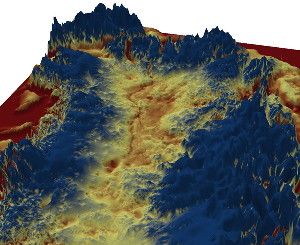 By Erin Wayman

Greenland has its very own Grand Canyon, but tourists won't see it anytime soon. The recently discovered 750-kilometer-long chasm is buried beneath the island's thick ice.

Glaciologist Jonathan Bamber of the University of Bristol in England and colleagues uncovered the canyon while mapping Greenland's subglacial terrain with ice-penetrating radar. The gorge — up to 800 meters deep, or about half as deep as the Grand Canyon — stretches from central Greenland to the island's northeast coast. A river probably carved the channel before ice spread across Greenland about 3.5 million years ago, the team proposes in the Aug. 30 Science.


Breakups maintain barchan dune fields, somehow
Two new theories try to explain how the crescent-shaped sand mountains persist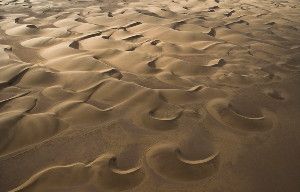 By Erin Wayman

No sand dune is an island.

Interactions between crescent-shaped, or barchan, dunes stabilize the mounds and explain how vast swarms of them can persist over time, two new studies find. But the studies don't agree on what kind of interactions matter: One team argues that dunes colliding and breaking apart keeps barchan fields from growing into giant sand piles, while the other claims that dunes calving off each other are the key.

Even if they disagree, "both papers are providing convincing evidence that the generation of small dunes in a field is a very important ingredient to explain the structure of barchan corridors," says Eric Parteli of the University of Erlangen-Nuremberg in Germany.

Medical News

Poverty may tax thinking abilities
But sudden windfalls improve poor people's mental fortunes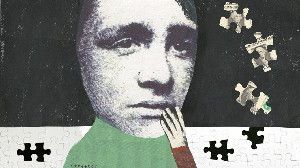 By Bruce Bower

Poverty drains brains while it empties pocketbooks, a new study concludes.

Money worries consume poor people's attention, dramatically undermining their performance on IQ-related tests of reasoning and mental control, say economist Anandi Mani of the University of Warwick in Coventry, England, and her colleagues. Among the poor, but not the rich, evoking financial concerns damages reasoning abilities about as much as going a night without sleep or losing 13 IQ points, Mani's team reports in the Aug. 30 Science.

Shortly after reaping a financial windfall, poor individuals perform far better on the same mental tests. That improvement may be thanks partly to temporary freedom from money concerns, the scientists propose.

Their findings follow evidence that scarcity of money (or anything else important) promotes short-term thinking, helping to explain why poor people generally save too little and borrow too much.


Tiny human almost-brains made in lab
Stem cells arrange themselves into a version of the most complex human organ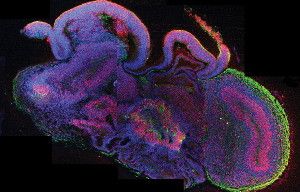 By Laura Sanders

Largely left to their own devices, human stem cells knitted themselves into tissue with a multitude of brain structures and specialized cadres of neurons in a form reminiscent of the brain of a nine-week-old fetus, scientists report August 28 in Nature.

The tissue doesn't approach the dizzying complexity of the human brain. Yet these tiny neural balls, each no bigger than a BB pellet, represent the most complex brain structure grown in a lab to date, researchers say. The new work could provide an unprecedented window into the early stages of human brain development, a simple way to test pharmaceuticals on human brain tissue and a way to study the brain defects of individual patients, the study authors suggest.

"They've done something very remarkable," says Flora Vaccarino of Yale University.

Space News

Slideshow: Smartphone Images From Space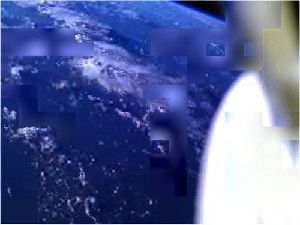 Charles Murray, Senior Technical Editor, Electronics & Test

Some of NASA's most recent images from space don't come from a multimillion-dollar satellite. They come from a $3,500 steel box equipped with a smartphone.

We discussed the PhoneSat smartphone-based box in June. More recently, thanks to a tour sponsored by Littelfuse Inc., we've had a chance to visit the NASA Ames facility, where the nanosatellite was developed, and see photos from its camera.

Jim Cockrell, mentor of NASA's PhoneSat team, told us how the satellite project got started at the Ames facility about two years ago:

There were people walking around the hallways, asking, "Why should a satellite cost so much?" Somebody said, "The phone I have in my back pocket has more processing power and more memory than any satellite in orbit now, probably more than anything that's in the Space Station. And it's got sensors on it -- gyroscopes and accelerators. It also has a camera. It can do anything a satellite can do."
The scientists realized that a smartphone could compete with a conventional high-tech satellite, and they set out to prove it. Phonesat 1.0 used a Google Nexus One smartphone running the Android 2.3.3 operating system, along with a StenSat radio working at 437.425MHz. The little cubic spacecraft -- about 10cm a side -- also contained 12 lithium-ion batteries, an Iridium transceiver, an accelerometer, and a magnetometer. The entire package cost just $3,500.


The sun's older twin, 250 light-years away
Almost twice as ancient, star gives glimpse of sun's future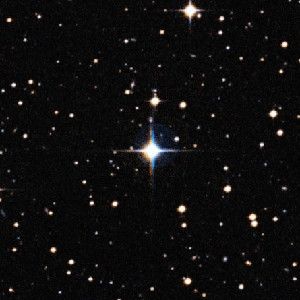 By Andrew Grant

When the sun enters its twilight years, chances are it will look just like HIP 102152.

In terms of mass, temperature and chemical composition, the star HIP 102152 is the closest match to the sun ever found, astronomers announced August 28 at a press conference. But it's also almost 4 billion years older, providing a tantalizing glimpse of what might happen to our 4.6-billion-year-old sun as it ages.

"Work with solar twins is helping us contextualize the sun as a star," says Gustavo Porto de Mello, an astronomer at the Federal University of Rio de Janeiro who was not involved in the research. "This is another step toward finding stars that represent the sun at various stages of evolution."

Odd News

Can Dogs Feel Our Emotions? Yawn Study Suggests Yes
Pets yawn more in response to owners' yawns than strangers', study says.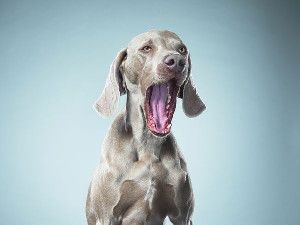 Christine Dell'Amore

Dog owners who claim their pets know their feelings may be on to something: A new study shows that canines yawn more in response to their owners' yawns than they do to strangers' yawns.

That suggests dogs are "emotionally connected" to people, study leader Teresa Romero of the University of Tokyo said in a statement.

Scientists already knew that dogs sometimes yawn when they see people yawn, but it was unclear if that was considered a form of empathy or mild stress, as yawning can be caused by anxiety.

So Romero and her team set up an experiment in which 25 pet dogs watched both their owners and strangers yawn or pretend to yawn. (Read about why people yawn.)

The team ruled out stress when researchers saw no significant differences in the dogs' heartbeats during the experiments, according to the study, published August 7 in the journal PloS ONE.