For those of you who frequent Top Comments...or New Day...or Kitchen Table Kibitzing...or Daily Kos at all...you'd probably have to be living under a rock not to know that I became a daddy a week ago yesterday. No, not a real child, but probably the closest to one I'll ever have--I adopted an adorable kitten from the SPCA. I'd sort of been cat-shopping for quite some time, but I wasn't sold on any particular cat. And I had every intention of getting an adult cat, my thinking being that I just don't have time for a kitten. But then I saw this face:
At about four months old, the kitten formerly known as Leah (her name is now Zoe) was way younger than what I was looking for. But she was truly the most beautiful kitten I'd ever seen. It didn't take me long--about a half an hour of discussing it with a couple of close friends and my BF, and I was in the car on the way to the SPCA (in the middle of rush hour, even). I got there shortly before closing time. The worker, probably anxious to go home, brought Leah to the get-acquainted room, and it didn't take any time at all to know that she was the one I wanted. She immediately came over to me and sweetly played with me.
I just couldn't leave her there. I just physically could not. Maybe it's because my childhood cat, Nermal, was a beautiful calico cat just like her, and I was feeling all nostalgic and sentimental. More likely, though, I was just smitten by her as much as she seemed to be smitten by me.
I think I was the very last person to adopt a kitty that day. I paid the bill, signed the papers, and took Leah (from that point Zoe...Leah just didn't fit her. She's much more a Zoe) home, the whole way wondering if I'd just made the biggest impulse mistake of my life. After all, it wasn't like I was going home with a goldfish. This was going to be quite a bit of time, work, and money...and I have comps this semester! Follow me below the fold to find out how the first week went...
But First, A Word From Our Sponsor:
Top Comments recognizes the previous day's Top Mojo and strives to promote each day's outstanding comments through nominations made by Kossacks like you. Please send comments (before 9:30pm ET) by email to topcomments@gmail.com or by our KosMail message board. Just click on the Spinning Top™ to make a submission. Look for the Spinning Top™ to pop up in diaries posts around Daily Kos.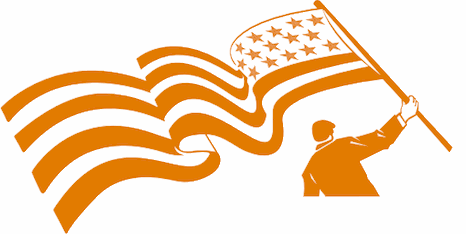 Make sure that you include the direct link to the comment (the URL), which is available by clicking on that comment's date/time. Please let us know your Daily Kos user name if you use email so we can credit you properly. If you send a writeup with the link, we can include that as well. The diarist poster reserves the right to edit all content.
Please come in. You're invited to make yourself at home! Join us beneath the doodle...
All of my fears were, of course, true. Zoe is a lot of work. And a lot of money. I spent a few hundred already just buying the necessary supplies--a litter box, litter, food, and a bed (WHICH SHE DOESN'T USE). And toys...oh God, toys. I've gotten addicted to buying Zoe toys. I'm starting to think they're more for my amusement than hers. As you can see, sometimes she has trouble deciding which one to play with (but don't worry, they all get equal use. Except that egg-shaped thing. That one was a bad investment).
And not to mention the expensive fireplace screen I had to buy to keep her out of the fireplace (because soot-filled adventures are tons of fun). And more toys. And the motion-detecting spray can to keep her out of the kitchen. And more toys. And pretty nail caps to protect my furniture (not to mention make her look like a diva...move over navajo, a new diva is in town!).
Add to the nail caps her small assortment of obnoxious bowed and flowered hot pink collars. A friend told me I really needed a cat upon which I could unleash my gayness. Pretty much.
At first, I was very overprotective when it came to Zoe. New dad and all, I guess. When I left for the day, I shut her in my bedroom with her food and litter because I didn't want her exploring the apartment without me there. But I've become much more relaxed over the past week. At the very least, I'm not worried that she's going to die while I'm gone. And let's be honest, during the day, she mostly sleeps.
And sleeps.
And finds a bizarre (but apparently comfortable) position to be in for a few hours.
And sometimes eats.
Then goes back to sleeping again.
Until I get home, at which point, without fail, she walks over to me, looks up, and meeeeeooooooooowwwwwwwws. I'm convinced she's yelling at me for being gone all day.
As you can see, Zoe has made herself quite at home. In fact, I'm starting to wonder who pays the rent, because I feel a little unwelcome at times! She started out wandering around the apartment in awe, but quickly claimed ownership. Right now, I'm just trying not to piss her off so she doesn't evict me.
And during the night, it's Playtime City. All night long. I have to pull the pillow over my ears to ignore the little bell on her collar that NEVER. STOPS. at night. Sometimes, her toys just aren't enough, so she attacks her arch-nemesis, my big toe (which MUST BE DESTROYED). Needless to say, I haven't gotten a whole lot of sleep since I brought this ball of fur home.
But do I regret it? Not a bit. Despite my initial reservations and fears, taking Zoe home was one of the best decisions I've ever made. I'm a lot less stressed and quite a bit happier in general. And when I wake up in the morning, there's nothing better to wake up to than this on your chest:
I love this kitten and can't wait to see her grow up. Then, I might be able to get some sleep.
TOP COMMENTS
September 4, 2013
Thanks to tonight's Top Comments contributors! Let us hear from YOU
when you find that proficient comment.
From Puddytat:

Floyd Blue had the perfect reaction to Scott Walker's unbelievably ignorant and clueless "Happy Labor Day" tweet which nobody should miss.
TOP PHOTOS
September 3, 2013
Enjoy jotter's wonderful PictureQuilt™ below. Just click on the picture and it will magically take you to the comment that features that photo. Have fun, Kossacks!