Image by Lynn Friedman, via Flickr

But First, A Word From Our Sponsor:
Top Comments recognizes the previous day's Top Mojo and strives to promote each day's outstanding comments through nominations made by Kossacks like you. Please send comments (before 9:30pm ET) by email to topcomments@gmail.com or by our KosMail message board. Just click on the Spinning Top™ to make a submission. Look for the Spinning Top™ to pop up in diaries posts around Daily Kos.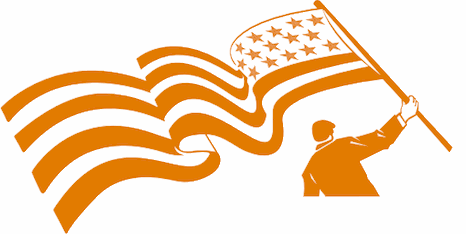 Make sure that you include the direct link to the comment (the URL), which is available by clicking on that comment's date/time. Please let us know your Daily Kos user name if you use email so we can credit you properly. If you send a writeup with the link, we can include that as well. The diarist poster reserves the right to edit all content.
Please come in. You're invited to make yourself at home! Join us beneath the doodle...
I love to travel. I always have. I was fortunate as a child to have parents who exposed me to its joys at a very young age. We didn't travel abroad, but our road trips across the USA were legendary. I never did get bored on those trips. I couldn't even be bothered to squabble with my brother (most of the time). I was too busy watching the new scenery slide past my window to care about much else. The excitement I felt back then just before our next adventure has never left me. In exactly 48 hours from when I started writing this diary, Brian and I will have taken off from SFO for two weeks touring France. I feel like a little kid again.
We're skipping Paris this time and heading out to see what the rest of what France has to offer. I've heard good things. I have also heard bad things. "The French are rude," "They hate Americans," "Gay men go away," etc. I don't know about the rest of France yet and I'm about to find out, but I never found this true on my trips to Paris. What I do know about Parisians is that they take their language, culture, customs and food very seriously. Walking into a shop without saying Bonjour Madame or Monsieur is, in their culture, considered rude. You can opt out of this custom, but be prepared to get a cold shoulder in return. I don't believe the French dislike Americans in particular, but dislike ill-mannered people in general. They may not be the smiley "Have a nice day" kind of folk we are accustomed to, but take the extra moment to observe common conventions of the country you are visiting and an entire new world can open up for you.
This is true of anywhere. Travel. It is good for the soul, for understanding, for getting outside your comfort zone and experiencing the broader world around you. It is about dispelling preconceived notions and stereotypes. Travel teaches us that the world is a complex place with few black and whites. This is as true if you are visiting France, or India, or even for a Northerner visiting our Southern states for the first time and visa versa. Keep an open mind, be willing to learn, to try new things, to teach someone about where you come from.
All that being said, there isn't enough Cognac in all the land to get me to eat snails again.

Now on to Tops!
TOP PHOTOS
September 21, 2013
Enjoy jotter's wonderful PictureQuilt™ below. Just click on the picture and it will magically take you to the comment that features that photo. Have fun, Kossacks!