capture the Nazi flag in Leith, ND and burn it.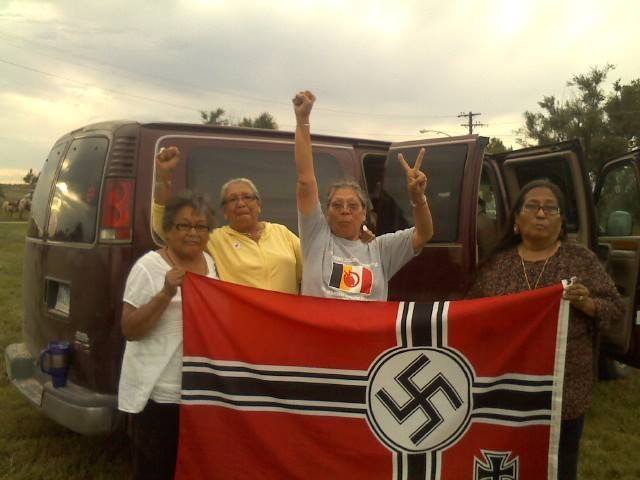 For a little background.

For more in depth reading on the attempt of Nazi's to take over this town and the protests of the people.
http://indiancountrytodaymedianetwork.com/...
If this was diaried already I apologize, but with so much tea party shit going on, this just makes me so happy and so proud of these women that I had to share.