Texas Law Enforcement Officials Targeting Low Income Mexican-American Areas and Head Start Schools Leading to Immigrant Arrests
It has come to our attention
Texas Law Enforcement officials
are targeting low income areas with high Mexican-American population. Multiple checkpoints and stings are increasing, and there appears to be
disparate treatment. It is especially
discouraging to see Texas Law Enforcement set up a checkpoint near Head Start schools in Edinburg, Texas, that is scaring undocumented mothers and fathers of American born children and minors
. Parents are calling into the Head Start School because they are afraid to pick up their children. Sources say the checkpoints are leading to immigrant arrests while immigrants commute to work in the morning.
Reported checkpoints are also in the area where the young Joaquin Luna Jr. committed suicide. Mr. Luna became the symbol of the psychological toll that being in the country illegally can take on young people. According to Nina Hinojosa -- living family member of Joaquin Luna Jr., law enforcement officials conducted a checkpoint near his home.
No reports so far on checkpoints taking place in the wealthier areas, and we believe the Texas Law Enforcement operation could be the Texas' reaction to the Obama administration when they issued a policy late last month telling immigration agents to try not to arrest and deport illegal immigrant parents of minor children that are born in the United States — a move that adds to the categories of people the administration is trying not to deport. In a nine-page memo issued August, U.S. Immigration and Customs Enforcement said agents should use "prosecutorial discretion" to try to avoid detaining parents and, if parents are detained, agents should make sure they have the ability to visit with their children or participate in family court proceedings.
We have alerted the Department of Justice to make inquiries on disparate treatment we see occurring in Texas.
We encourage our members and immigration activists to contact the DOJ hotline phone number at 1-855-353-1010 [#1 for English #2 for Espanol] to report incidents of racial profiling. You can also send an email to SB1070@usdoj.gov to report disparate treatment and photos of where these multiple checkpoints are occurring.
We contacted Senator Juan 'Chuy' Hinojosa's and they are now aware of this urgent issue. Rep. Joaquin Castro's office has also been made aware of this issue in light of these check points leading to immigrant arrests because immigration is a federal matter. We have seen Castro demonstrate strong leadership in fixing the broken system and both Texas leaders are looking into this situation forthwith.
We know immigration policy is protected by the Supremacy Clause of our United States Constitution, and Congress has a responsibility to address this tough issue. The 2013 Legal immigration reform bill is a major step forward in securing our Nation because only after everyone is registered and documented will we know who is in our Nation and where we can find them. We know that once we fix the broken immigration system, and once we document all immigrants -- then they can feel safe to help law enforcement agencies to target criminal activity without the fear of deportation when they report suspicious activity to the law enforcement authorities. Therefore, bringing the immigrants out of the shadows will only strengthen our Nation's security.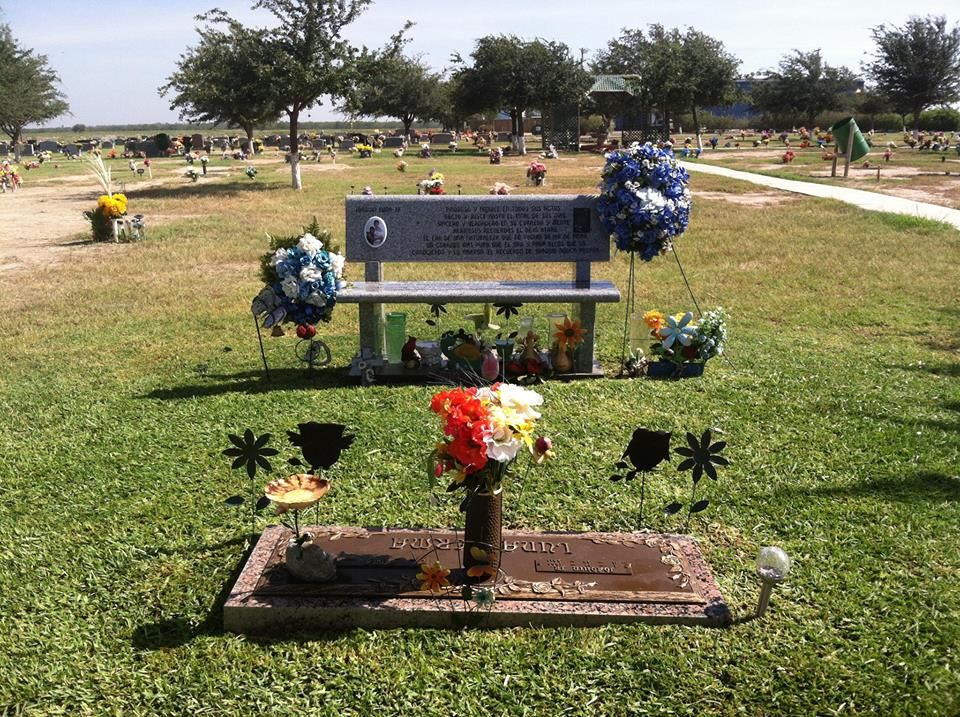 Joaquin Luna Jr. Memorial Bench Shared by Family Member Nina Hinojosa