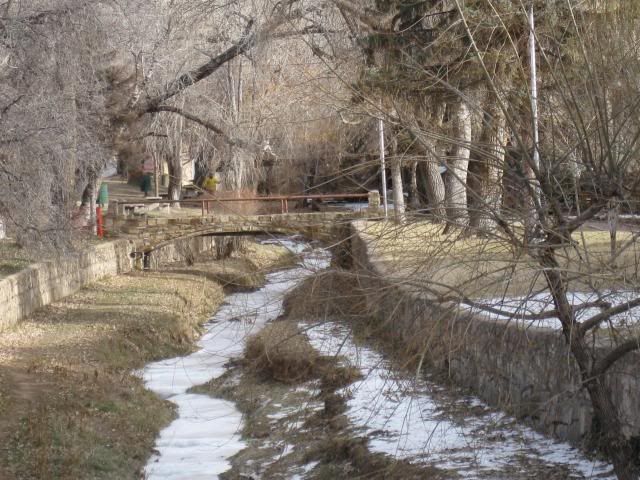 Rare Santa River Flowing Under Ice. Water is precious to some in New Mexico, others, not so much. Photo by divineorder
Dem Governor Bill Richardson being replaced by a Republican has been an absolute disaster for progressive causes in New Mexico.
Rules on copper mining and all manner of environmental regs have been altered under Susanna Martinez, who is another prime example of how voting only for gender or ethnicity is often a huge and unmitigated fail.
What a beautiful state, fragile enviroment, so much hangs in the balance if we Dems lose the majority here.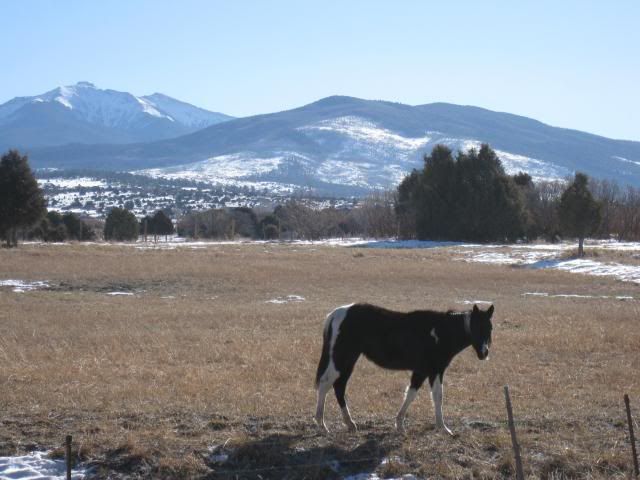 My wife Jakkalbessie and I are retired from teaching HS in Austin, and are long time members of Sierra Club mostly active through annual dues and voting and supporting local, state, and national Sierra Club Issues.
Now that we have retired from teaching -- when not traveling -- we live primarily in Santa Fe, NM. Now that we have more time we have participated in Sierra Club outings, potlucks, river cleanups and more.
Northern New Mexico Sierra Club PAC fundraiser. Photo by divineorder
However its been years since we have contributed to Sierra Club Pac. Recently we decided to go to a Sierra Club PAC fundraiser after getting this intriguing invitation :

Dear [divineorder]

What: Rio Grande Chapter PAC fundraiser, with special guest state Rep. Stephanie Garcia Richard

When: 5:30-7 p.m.
Jan. 9
Where: [....]
RSVP: [....]


The last three years have had a heartbreaking impact on New Mexico's air, water, wildlife and land.

Since the day I won my 2012 race for the New Mexico House by just 331 votes, Gov. Susana Martinez and the PAC that supports her have targeted my district, sending robocalls and mailers attacking me with an eye on getting a House majority sympathetic to Martinez in 2014.

The balance of power in the New Mexico Legislature is just two seats from becoming anti-environmental, which is why I'm asking you to join me Jan. 9 to support the Rio Grande Chapter PAC.

The Rio Grande Chapter focuses its efforts on tight, winnable races where pro-environment candidates can pick up or defend a seat, like my Los Alamos-area district.

The chapter works hard on the ground and in the media for pro-environment candidates for the Legislature as well as governor, U.S. Senate and House and the Public Regulation Commission, where three commissioners are up for election.

Contributing to the Rio Grande Chapter PAC is an effective way to support candidates who share your concern for protecting New Mexico, and that's why I hope you'll join me Jan. 9 for refreshments and conversation and a chance to help elect a better government in 2014.

Looking forward to seeing you next Thursday,

New Mexico Rep. Stephanie Garcia Richard

Please RSVP [...]

P.S.: If you can't make it Thursday, you can contribute to the Rio Grande Chapter PAC here.

Contributions to the Rio Grande Chapter of the Sierra Club PAC are not tax-deductible.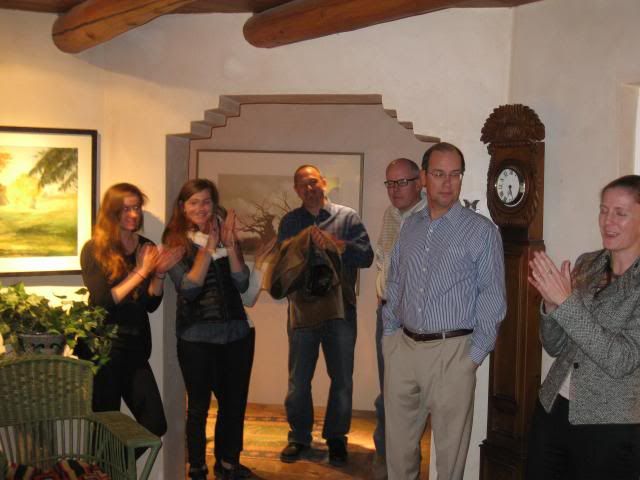 She is a teacher who takes leave when Leg is in session. Very dynamic.
At stake in her district, which runs from Los Alamos to Santa Fe are cleanups and pollutants from the Los Alamos cold war nuclear storage pits, which havebeen notorious over time.
She expressed deep frustrations at Republican colleagues in the legislature who did not seem to value clean air and clean water.
The Sierra Club Pac director, Camilla Feibelman encouraged donors to support the PAC because it pays her salary to organize volunteers and donors for political campaigns. She seemed quite competent and convincing that money donated would be well used for electing candidates.
So maybe you don't live in NM but are looking to support local, state, and national progressive Democrat Candidates. A contribution to Sierra Club PAC is one way you can help !


Rio Grande Chapter New Mexico and West Texas
To learn more about progressive Democratic Party State Rep. Stephanie Garcia Richard
visit
http://www.stephanieforhouse.com/...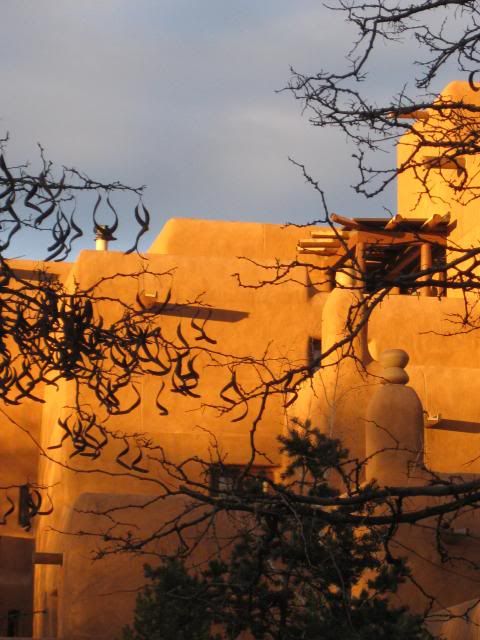 Clean air, clean water, clean energy -- all issues of importance discussed at the fundraiser.