Kshama Sawant was sworn in as Seattle City Councilperson on Monday, January 6th, 2014. It was an event that was noted around the world; I think it is fair to say that never in the history of the press or the blogosphere has someone becoming a City Council member attracted so much attention.
It was during her swearing-in speech that she spoke this diary's title words to those around the world:
I Wear the Badge of Socialist with Honor.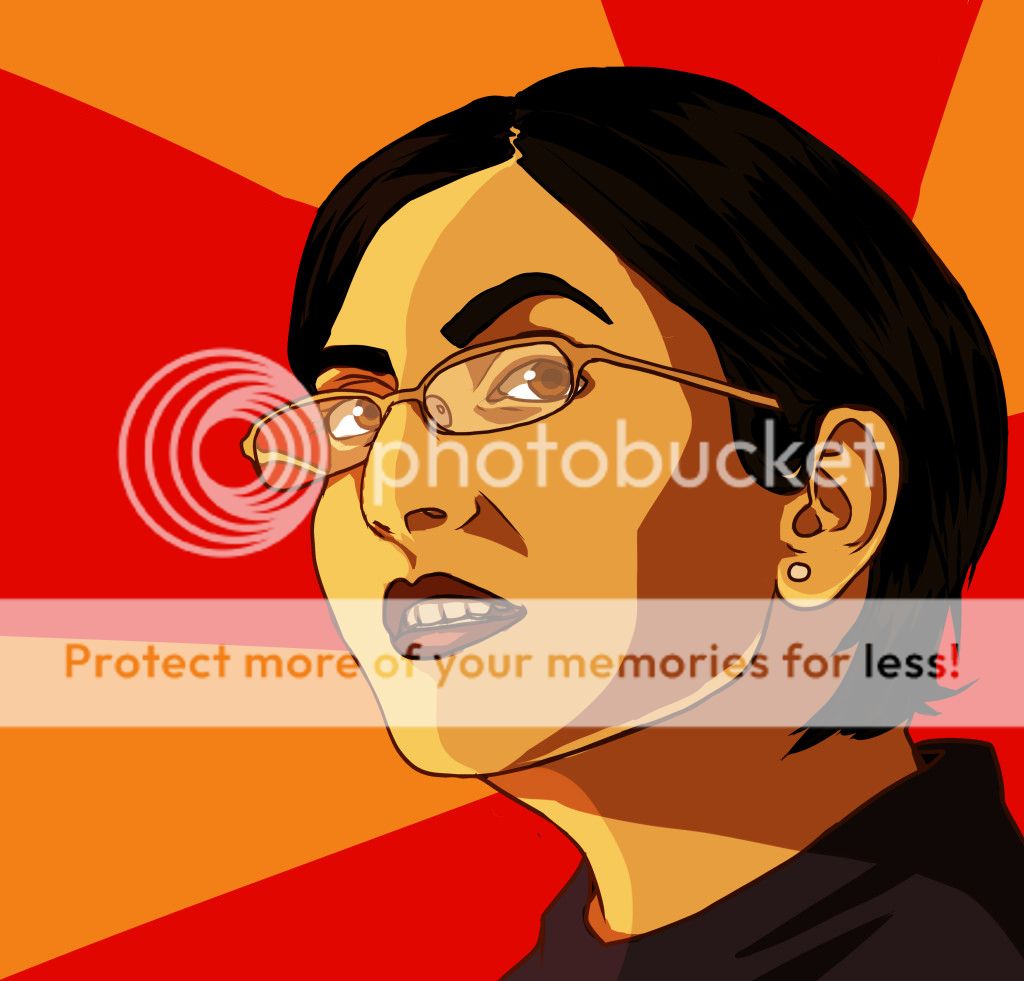 Less than a week later, on Sunday, January 12th, Sawant took it a step further, pledging $15,000/yr of her $120,000 Seattle City Councilor salary to 15Now at their first rally. 15Now.org is Seattle's grassroots campaign to win a $15/hr minimum wage for Seattle' citizens.
Sawant had previous said that she will live on no more than an "average worker's wage," donating the rest to good causes - this, presumably, being the first such donation.
Below is a video Sawant's inspiring speech to the packed and overflowing 15Now rally last Sunday, with excerpts.

When people stick around in a really warm room for over two hours... and when low wage workers and retirees on fixed incomes make donations to a working class campaign, we know we have hope...

This is not just about standards of living, it is about dignity...

We all know how incredibly different this day is, January 2014. Just think where we were on January, 2013... We were calling for $15/hr then, we were talking about taxing millionaires... and they called us stupid! "These crazy Socialists, they don't know what's going on..." ...Look at us today.

When we say minimum wage, we mean all workers; a universal living wage is what we're fighting for... They ((business people)) don't like this at all. They don't like engaging in a discussion about $15/hr, but you are forcing them to do it...





Now they start talking about phasing it in over many, many years... What should our response be? ... "Workers have been phased right into poverty. We don't want any more phasing in!"

... They have said "Are you sure workers want $15? ... Don't they want comprehensive solutions, health care, education and housing?" What I say to them is, "I don't know what you're talking about... low wage workers... have none of these things. Are you pretending you are going to give them health care instead of $15?"

...it is in the nature of capitalist systems to crush small businesses, and give all the advantages to big business... because of the Walmartization of our nation.

But here is the bottom line. The cost of living for a worker in a small business is no different than for a worker at McDonald's. Small business cannot be protected on the backs of workers. The government should tax big business in order to support small business, and small business and working people should stick together to fight for $15.

Once we get $15, we can fight for additional things... rent control... a municipal bank ... taxes that put the burden on big corporations.

People will tell you, again, "That'S crazy stuff. Government cannot support small business. This is a free market." Brothers and sisters, remind them of the tens of billions of dollars the state has given away to the Boeing CEO's for decades... They gave Boeing the largest single corporate handout in US history.

None of this ((the Seatac initiative, Seattle's Mayor's $15/hr city worker proposal)) would have taken place if workers had not moved into struggle, forcing the political establishment to pay heed to our demands... We did not get this from the kindness of business people...

This is not the time to let up. It would be a big mistake to say, "Oh, the City Government officials will take care of this for us..." If we don't mobilize our forces, in this historic opportunity that has been handed down to us, then it will be a betrayal of our own responsibilities... History is a warning, there are too many examples of opportunities lost...

Once we win $15, we will be back for the rest of our rights.

I want to do my share... and I pledge $1250 every month from my City Council salary to 15Now.org. That comes to $15,000 a year... I want you to determine that you will fight with us every inch of the way... to generate a vibrant working class movement that is not going to go away...

And if you run into someone with a six-figure salary, ask them to donate $1250 a month to 15Now.
The Fight for $15, and its spinoff efforts to raise the minimum wage everywhere, continues to gain momentum.
Governor Martin O'Malley is calling for an eventual $10.10 minimum wage in Maryland, taking his cue from the President's support for the same. Washington's Governor Jay Inslee pushed in his State of the State address for a minimum wage between of at least $10.82/hr; it is already at $9.32.
Los Angeleswill be considering an increased wage floor to reach the highest minimum wage in the country. The mayor of San Francisco has called for increasing one of the already highest minimum wages in the country ($10.74/hr). A serious contender for Mayor of Oakland, Dan Siegel, has called flat-out for a $15/hr minimum wage. Richmond, CA, could have a $15/hr minimum wage on the ballot in November, 2014, and an initiative for a $12/hr minimum wage for all of California could appear on the ballot in November as well.
It seems that every day brings a new proposal in some Blue state or City to raise the minimum wage, each call a little bolder than the previous one. Politicians beginning to compete to see who can suggest the highest minimum wage hike they think can be taken "seriously."
It's about time.