Welcome to the Tuesday meeting of the Coffee Hour here at the Street Prophets group. This is an open thread. To get us started today, I thought I'd bring up the subject of Pure Land Buddhism.
Pure Land Buddhism originated in China during the seventh-century CE. From China, it spread to Japan. In this branch of Buddhism, the central focus in on the Buddha known in Sanskrit as Amitabha (The Buddha of the Light) or as Amida in Japanese. Amitabha is the ruler of a heaven in which he sits on a lotus, glowing with golden light.
Pure Land Buddhists aim to avoid the cycle of death and rebirth by appealing to Amitabha at the instant of death. It this way they can go to dwell with Amitabha, the Pure Land, where all achieve nirvana.
Pure Land Buddhism is based on the Lotus Sutra which states that devotion to Amitabha is the one true way.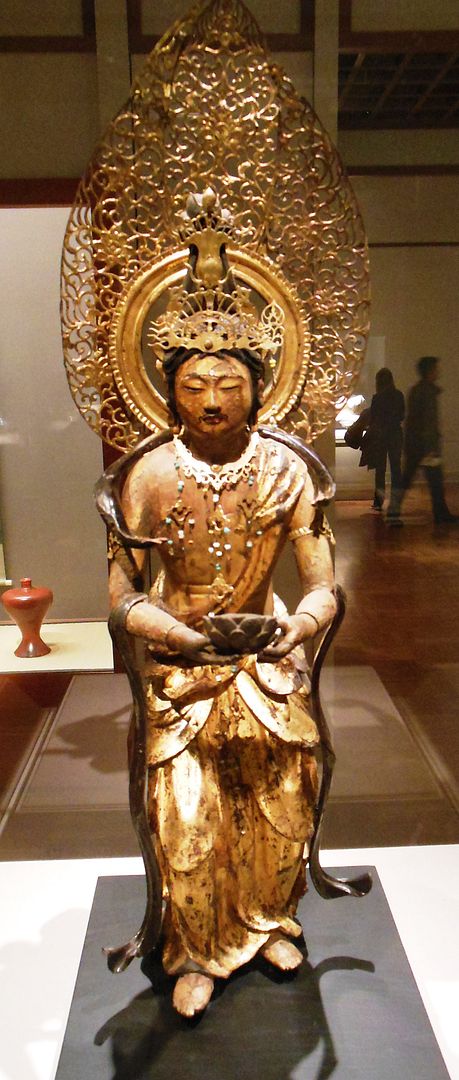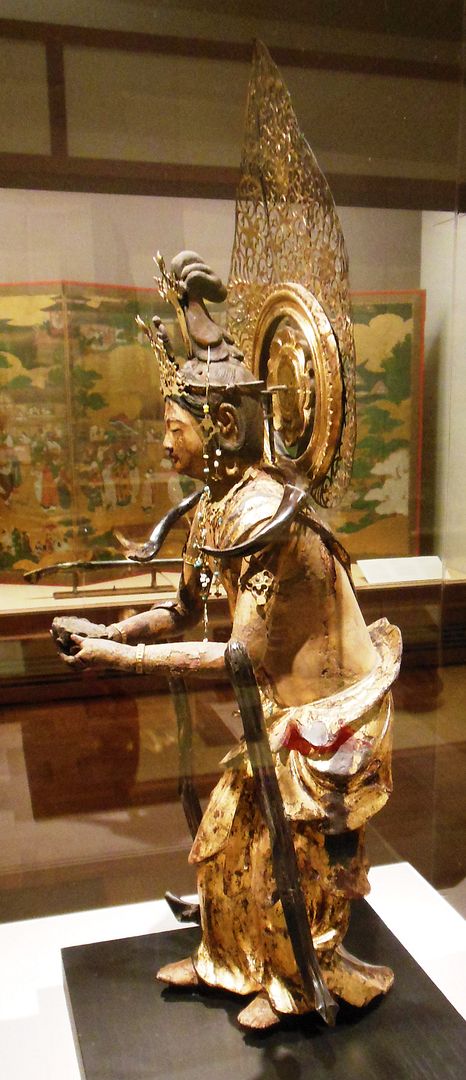 Shown above is a Japanese depiction of Avalokitesvara, the Buddhist bodhisattva of compassion. According to the museum's description:

"The lively pose is inspired by the Pure Land School of Buddhism, which teaches that everyone can attain salvation by fervently calling upon the name of the Buddha Amida. In the next life, the faithful will be reborn in his Western Paradise, like lotus buds that rise pristine above the waters of a muddy pond."
This is an open thread where we can share what we've been doing, thinking about, writing, reading, watching, listening to, eating, or drinking.