Happy Friday and welcome to the "Books That Changed My Life" open forum! Once again you're invited to dig deep into your memory to answer this week's burning question of the day: Have you ever won a book as a prize?
But first let's have breakfast. Coffee in that pot over in the corner—yes, help yourself, this week it's Kenyan coffee—and today we have toasted cinnamon raisin bread with butter and lemon marmalade.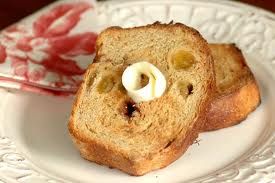 Last year I was pleasantly surprised when, having ordered two jars of this very hard-to-find lemon marmalade from the Trappist Monastery in New York State, the dear brothers popped a loaf of cinnamon raisin bread left over from that morning's baking into the package as a bonus. Not only that, they included a fridge magnet and a small writing tablet to remind me to order from them again. Needless to say, I definitely plan to do that!
So do enjoy your breakfast and join us in the salon afterwards.
I've already mentioned in one of my Singapore diaries that I attended a semiprivate school run by Mrs. R., an Englishwoman with a flaming red Afro and pale skin that defied even Singapore's tropical sunlight. For reasons best known to herself she liked me and always took my side when the other children made fun of my glasses or the way my mother had done my hair on a given morning. Learning that I liked Richmal Crompton's "William" books, she led me from the school to her private quarters and opened a cupboard door, revealing a knee-high stack of "William" books. I was overjoyed, having already read the few available in the school library. Mrs. R. cautioned that I would be the only one permitted to borrow the books and to keep silent about it. Nothing loath, I borrowed all of the books and read them avidly—greatly to the enrichment of my vocabulary and understanding of English village life.
However, when it came time for the school prize-giving at the end of each term, only classic literature was given away as prizes. Thus I own two books by Charles Dickens that to this day, half a century later, I have yet to read.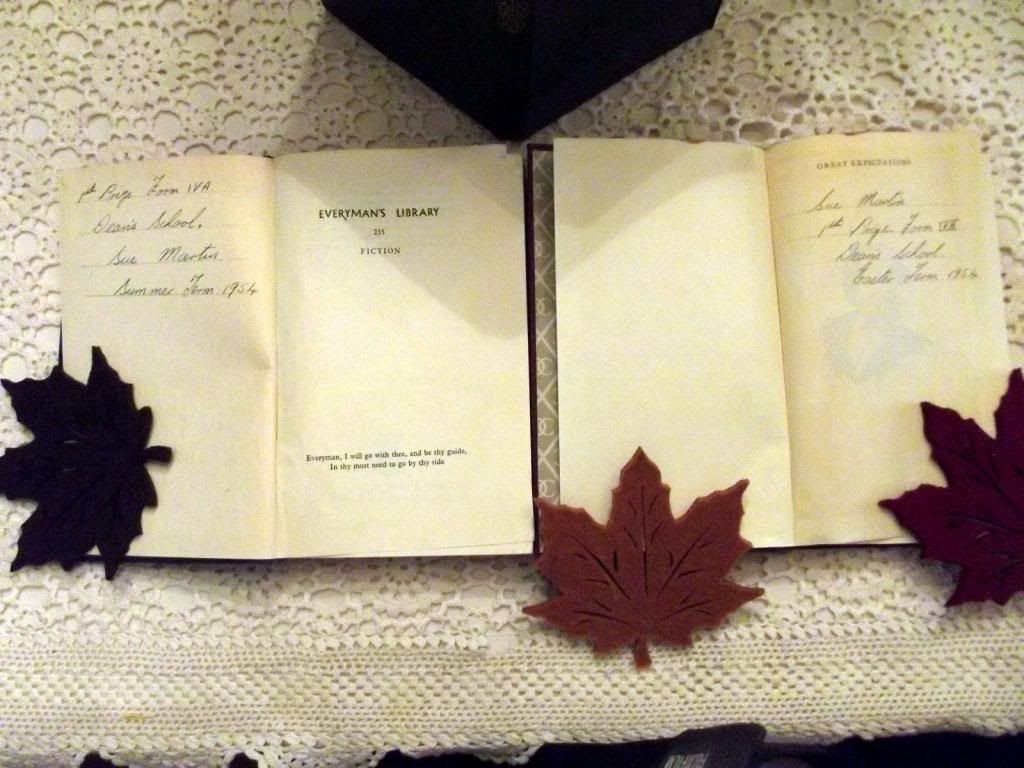 Dickens is one of the few British authors that bore me to the point of madness. The next time school prize-giving rolled around, Mrs. R. actually asked me which book I'd like. "
Good Wives,
please," I answered. Louisa Alcott, who wrote about girls my age and older, did appeal to me. It was a book with a pink binding and naturally has not lasted: I read it to bits.
My handsome young father, sitting with my mother and the other parents on school prize-giving day, smirked with satisfaction as I, the master sergeant's daughter, won First Prize term after term while the colonel's daughter and son sat glumly in the ranks of the non-prizewinners.
But enough of this autobiographical chitchat. What about YOU? Did you win books as a child or college student, or as an up-and-coming young professional? If you did, do you still own the books or did they fall apart because you read them so much? Tell us about it—we're all ears!