.
The end of winter. It officially ended at 11:57 AM Central Time today. One look outside says that there's nothing "official" about it (maybe it's time to call the Season Cops to haul it away). Winter is still like an unwelcome guest that just doesn't leave.
Today is the first day of Spring, believe it or not. Hurry, please, with the flowers, green grass, birds, and critters that tell us summer is coming soon.
.
But First, A Word From Our Sponsor:
Top Comments recognizes the previous day's Top Mojo and strives to promote each day's outstanding comments through nominations made by Kossacks like you. Please send comments (before 9:30pm ET) by email to topcomments@gmail.com or by our KosMail message board. Just click on the Spinning Top™ to make a submission. Look for the Spinning Top™ to pop up in diaries posts around Daily Kos.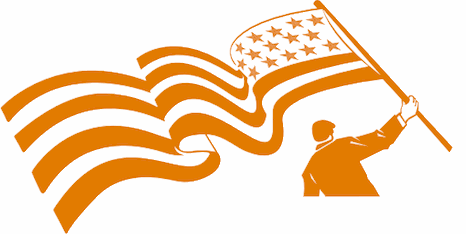 Make sure that you include the direct link to the comment (the URL), which is available by clicking on that comment's date/time. Please let us know your Daily Kos user name if you use email so we can credit you properly. If you send a writeup with the link, we can include that as well. The diarist poster reserves the right to edit all content.
Please come in. You're invited to make yourself at home! Join us beneath the doodle...
Silly me. Little did I know when I put out Top Comments: Fun in the Snow on January 5, that this winter, which had started so early, snowed so much, and became so cold that natural gas, propane and heating oil prices soared, would last this long. And nobody knew it was going to extend into areas that hadn't seen snow or cold in decades.
That January 5 diary was intended as a laugh at the already harsh conditions, but the laugh ended up being on us as winter has kept going like the Energizer Bunny. It's just kept on going and going and going. We've had enough.
Time for another pick me up, some snark, and hopefully, the last winter wink we need before actually seeing some greenery. Hopefully, winter will take the hint, pack it's icy bags and leave.
So, here we go again!

My hand is raised up. Enough. I surrender.
OMG. Please melt slowly to prevent flooding.
Much more artistic than writing "Wash Me".
Wouldn't it be nice if snow didn't randomly fall, but organized itself into sculpture? Imagine the shoveling that would be saved.
Ain't it the truth.
That's way too much fun in the snow for this time of year.
Even the guys in charge of creating the mega snow piles in parking lots are sick of it.
Best. Car. Cartoon. Ever.
Too much?
Clever.
Someone has way too much time on their hands.
I know the feeling. I surrender.
I know April usually has a "surprise" or two in store, but maybe this year we've had our full load and the Surprise Bag is empty. We'll see.
Happy First Day of Spring.
How incredible is this? For an explanation of How Top Mojo Works, see mik's
FAQing Top Mojo
Top Pictures for yesterday. Click any image to be taken to the full comment. Thank you jotter for the awesome image magic!