A daily series, Connect! Unite! Act! seeks to create face-to-face networks in each congressional district. Groups regularly socialize but also get out the vote, support candidates and engage in other local political actions that help our progressive movement grow and exert influence on the powers-that-be. Visit us every morning at 7:30 A.M. Pacific Time to see how you can get involved. The comment thread is fun and light-hearted, but we're serious about moving the progressive political agenda forward.
Are You Attending NN14?
Well, it's that time of year for a roll call. A bunch of us are planning to attend Netroots Nation 2014 in Detroit and have our annual Daily Kos reunion at the same time. I'm going to maintain a list of who's going so we can all maximize our time together there.
The convention officially starts on Thursday, July 17th BUT the Daily Kos reunion starts on Wednesday, July 16th!
First off, at Noon on Wednesday at the Detroit VA Hospital, Sara R has organized another Daily Kos VA Hospital Service Project for us. If you'd like to be a part of her new group send Sara R a Kosmail to be sent an invite.
From Sara R:
We focused on the hospital's nursing home this time -- it has 65 beds. This is to deliver 65 quilts, a bunch of hand knit scarves and hats, books, 65 teddy bears, hand made greeting cards, and phone cards. You can see an update in my recent diary.

One of the cool things about this project is that it brings together several groups in the DK community. The DK Quilt Guild is doing the quilts. WAYWO and others are doing the hats and scarves. Ojibwa's wife is doing the greeting cards. The Readers & Book Lovers group will organize a used book drive. Joanbrooker is donating the teddy bears and will be organizing some of the military family members to help with the phone cards (and JaxDem is on board with IGTNT, too). The other cool thing is that there isn't a lot of money involved for the impact we will have. The only things that we'll be collecting for are the greeting cards and the phone cards. If we decide to do t-shirts, we could collect for that, too.
This is a wonderful project that many people can be involved with even if they don't attend the convention. If you care about veterans in a nursing home this is your project. Please volunteer to help.
---
Next up on Wednesday in the early evening is the annual Cheers & Jeers Dinner! THIS TIME WITH
COMMON SENSE MAINER
AND
BILL IN PORTLAND MAINE
ATTENDING! w00t!
This is for Kossacks only. Please send Common Sense Mainer a Kosmail if you want to attend. He is busy making restaurant reservations for this event that now attracts at least 125 readers of Cheers & Jeers.
We always have a great time at this dinner.
Here's some of the previous photo diary recaps on them:
• Kickin' Off Netroots Nation 2013: Our Annual Cheers & Jeers Dinner, A Photo Heavy Presentation (I'm sorry, this diary is hilarious, read the comments, many lolz!)
• Netroots Nation 2012: Cheers & Jeers Dinner
• NN11 Wednesday, Cheers & Jeers Dinner: REDUX
• Annual Cheers & Jeers Dinner NN10
Hosts of the annual Cheers & Jeers Dinner, Bill in Portland Maine & Common Sense Mainer
So we have a lot to prepare for the day before the conference begins. Tell us in the comments if you're going to attend. I look forward to seeing all of my old friends and making some new ones. See you in Detroit!

Latest Updates on Kossack Regional Meet-Up News Can Be Found Below the Orange Group Hug.
Let's Build Communities!

Our team is here to provide support and guidance to new and existing volunteer leaders of each regional and state group, helping them with recruiting, organizing and executing social and action events.
We invite you to join in this effort to build our community. There are many ways to pitch in.
If there isn't a group to join near you, please start one.

Instructions on HOW TO FORM A NEW DAILY KOS GROUP

List of All Existing Meatspace Groups




---


THINK GLOBALLY, ACT LOCALLY

by Dave in Northridge ♥ for Los Angeles Kossacks
The LAKossacks welcome shanikka to their fair city. Many people attend. Here are few photos:
L-R: moore musings and shanikka
L-R: Former Chicagoan Now Angeleno and bruinkid
Please visit Dave in Northridge's diary for many MORE photos plus Food Pr0n! Enjoy! You can join Los Angeles Kossacks by sending a Kosmail to Dave in Northridge.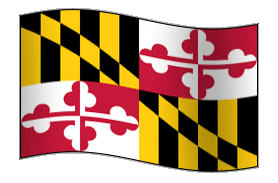 Maryland Kossacks
by mimi ♥ for Virginia Kos
The DC and Maryland Kossacks welcomed Chaucounne on her visit to attend a conference in DC. It was a last minute meet-up pulled of by mimi.
Here's one photo:
L-R: mimi, kim (wife of olliegarkey), olliegarkey, webgenie and Chacounne
Please visit mimi's diary for many MORE photos! Enjoy!
You can join Maryland Kossacks by sending a Kosmail to JamieG from Md.
You can join DC Kossacks by sending a Kosmail to NinthElegy.


by sidnora ♥ for New York City
Thank you, sidnora, for the great photo diary recap. So many terrific photos of our NYC Kossacks and all their food pr0n. It looks like everyone had a really good time. There's still time to rec her diary.
Here's only two photos of the many that belinda ridgewood, joanbrooker and Denise Oliver Velez provided:

L-R: the camera-shy Yasuragi (yes, she weally showed up!), belinda ridgewood, kathny, malloy, Miscweant, No Exit, Son of Broccoli, jfdunphy, mightymouse, plf515, sidnora, Mets102
L-R: Ian Reifowitz, plf515, sidnora, Denise Oliver Velez, Mets102
Please visit sidnora's diary for many MORE photos! Plus massive food pr0n. Enjoy! You can join New York City by sending a Kosmail to sidnora.



Four Kossack regional groups descend on the California State Capitol
to demand that Governor Jerry Brown ban
the oil and gas production process known as fracking
by navajo ♥ for Connect! Unite! Act!
Representing Northern California, the SFKossacks, Central Valley Kossacks, Paradise & Chico Kossacks and the Silicon Valley Kossacks gathered on the mall of our state capitol in Sacramento on Saturday, March 15th to protest fracking. Governor Brown has the ability to ban the environmentally destructive, water-intensive oil extraction practice known as hydraulic fracturing in California. The state is in a severe drought and the last place our water should go is into fracking. It is estimated the protesters numbered around 4000. We endured the hot sun which sent the temperatures into the 80s as we gathered midday to make a lot of noise and get the attention of the Governor.
Please note red arrow pointing to our Daily Kos banner to gather all us Kossacks together!
Please visit paradise50's diary for his terrific photos!
You can join SFKossacks by sending a Kosmail to navajo.
You can join Central Valley Kossacks by sending a Kosmail to tgypsy.
You can join Paradise & Chico Kossacks by sending a Kosmail to smileycreek.
You can join Silicon Valley Kossacks by sending a Kosmail to Glen The Plumber.

Event Organizers! Please contact wink from Netrootsradio.com by KosMail to schedule airtime with them to live broadcast your Event. Wink & Justice will then promote it on The After Show radio program!
Saturday, April 5th

Baja Arizona Kossacks 4th Annual Picnic

TIME: 4:00 PM
LOCATION: Home of Mr. & Mrs. sneakers563
Address by Kosmail to RSVPers • Tucson

ORGANIZER: Send Azazello a kosmail to attend.

RSVPs:
1. Azazello
2. sneakers563
3. rasbobbo
4. DaNang65
5. ItsaMathJoke
6. Itzadryheat
7. pwoodford
8. ramara
9. Desert Rose
10. chloris creator
11. drnatrl

Maybees:
cosmic debris
LandruBek


Latest diary: Baja Arizona Kossacks Open Thread

Saturday, April 5th

Seattle & Puget Sound Kossacks Meet-up

TIME: Noon - 3:00 PM
LOCATION: Pyramid Alehouse, Brewery & Restaurant
1201 First Avenue South • Seattle

ORGANIZER: Send EagleOfFreedom a kosmail to attend.

RSVPs:
1. EagleOfFreedom
2. Reetz
3. John Crapper
4. John Crapper's S.O.
5. WisePiper
6. bleeding blue
7. mlharges
8. Caligrrl
9. Regina in a Sears Kit House
10. Regina in a Sears Kit House's DH
11. Ojibwa
12. Notrouble
13. Bleeding Blue's spouse
Maybees:
otto
Kitsap River
Charles CurtisStanley


Latest diary: Seattle & Puget Sound Kossacks April Meeting


Saturday, April 19th

Inaugural DC Kossacks Potluck Picnic on the National Mall

TIME: Noon
LOCATION: National Mall
Exact location TBD • Washington, DC

ORGANIZER: Send NinthElegy a kosmail to attend.

RSVPs:
1. NinthElegy
2.
3.

Maybees:

From NinthElegy: We will meet on the third Saturday of each month at noon. Please note-- This regular Saturday meeting day and time is flexible. It was chosen as a starting point to be amended according to what is the best fit for the DC Kossacks group members. If it is not a workable regular day and time for you, suggest alternatives and let's see what we can work out.

Latest diary: [Waiting for linked diary]


DAY TBD, April TBD

Potential Boston Kossacks Meet-up

TIME: TBD
LOCATION: TBD
[Address] • [City]

ORGANIZER: Send GreyHawk a kosmail to attend.

RSVPs:
1. GreyHawk
2. Hawk Wife
3. Knockbally

Maybees:

Latest diary: BosKos Meetup: Mindscapes




Saturday, May 3rd

DKos Asheville Kossacks Meet-up

TIME: 1:00 PM
LOCATION: The Bywater
796 Riverside Dr. • Asheville

ORGANIZER: Send randallt a kosmail to attend.

RSVPs:
1. randallt
2. davehouck
3. Joieau
4. Gordon20024
5. SteelerGrrl
6. SteelerGuy
7. GulfGal 98
8. Otteray Scribe
9. flwrightman
10. people power granny

Maybees:
Audri
Mr Audri


Latest diary: [Waiting for linked diary]

Tuesday, May 13th

SFKossacks Roll Out the Red Carpet for LeftOfYou & Expat Okie

TIME: 11:00 AM, Early lunch!
LOCATION: Yank Sing
Rincon Center, 101 Spear St. • San Francisco

ORGANIZER: Send navajo a kosmail to attend.

RSVPs:
1. navajo
2. LeftOfYou
3. Expat Okie
4. side pocket
5. Justice Putnam
6. dharmasyd
7. Lorikeet
8. jpmassar

Maybees:
annieli


navajo maintains the above event list. Kosmail her if you have any diaries
about your event or if you have changes or additions.

EVERYONE is welcome, tell us what you're working on,
share your show and tell, vent, whatever you want.
This is an open thread. Nothing is off topic.