Last Wednesday when writing Street Prophets Open Thread: What are your most inspirational spiritual and religious images?, one of my alternative topics was a History of Stained Glass in Cathedrals. So this article, coming out today, immediately caught my eye: The Most Stunning Stained Glass Windows In The World, by Yasmine Hafiz. These astonishing photos of extraordinary stained glass windows will be well worth your time to follow the link to behold.

When stepping into a holy place, our eyes seek the light. If we're lucky, the light will be shining through a stained glass window, adding illumination and beauty at once. Stained glass windows tell a stories, educate and inspire.

Doctor Elisabeth Kübler-Ross, the mind behind the theory of the five stages of grief, once wrote:


People are like stained-glass windows. They sparkle and shine when the sun is out, but when the darkness sets in, their true beauty is revealed only if there is a light from within.



I'm wondering if this is the place that started the old expression, "people who live in glass houses shouldn't throw stones." Sounds like very practical advice, they should also be careful opening bottles of champagne. (Humor alert.)

Sagrada Familia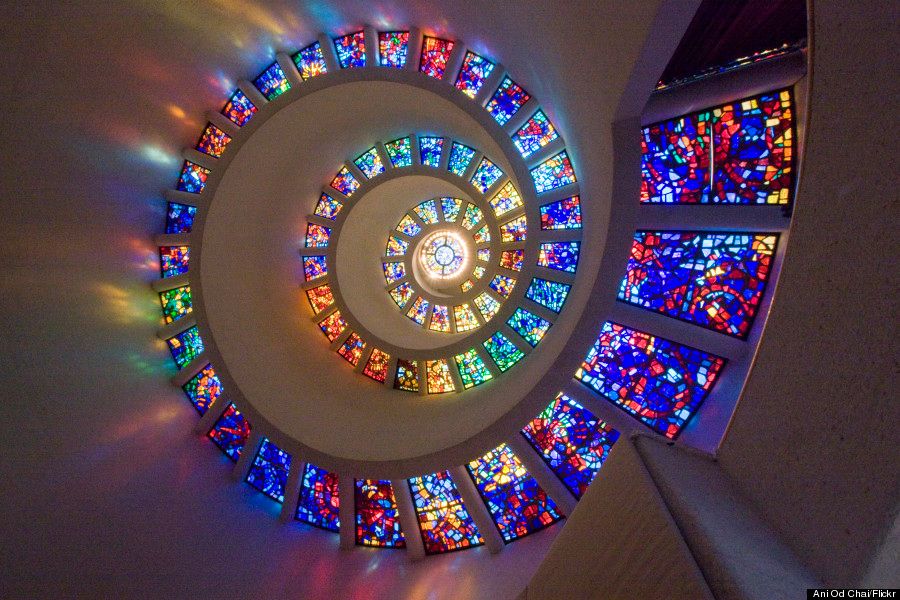 O-Glory Window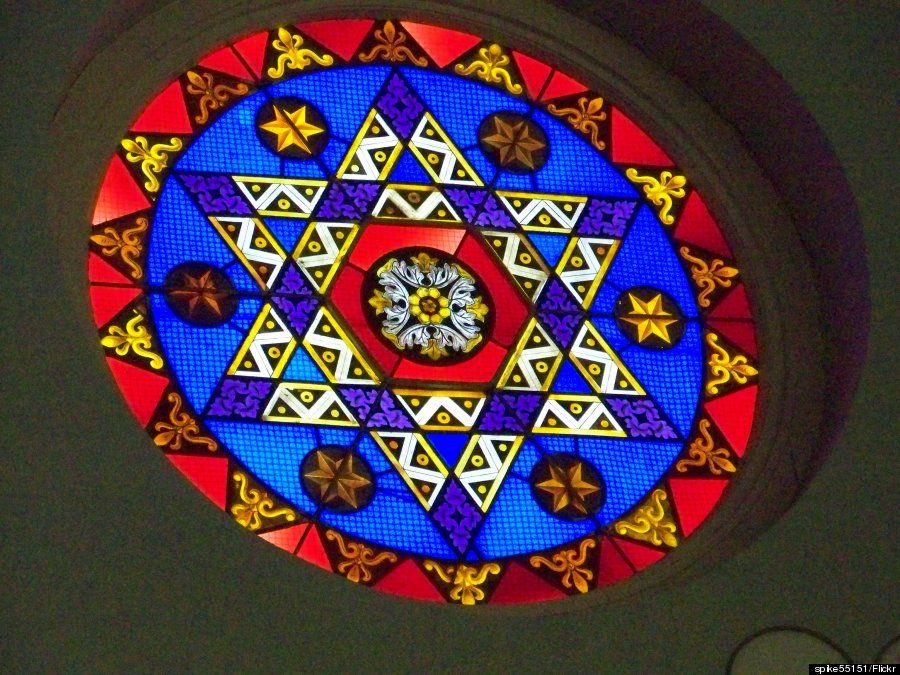 Synagogue
Ramadan Prayer Lantern, Canada
BTW: Since my understanding is this last picture is of the Ramadan Lanterns used to call the faithful to prayer, I'd like to wish our Muslim readers a most blessed and spiritual Ramadan which is coming up this year in June.
I encourage you to follow the link The Most Stunning Stained Glass Windows In The World, by Yasmine Hafiz for more amazing and inspiring photos of stained glass windows.
P.S. If any of you can recommend a photo compression software and what specs to use for future reference I would like to post photos only at the resolution that makes most sense in terms of reader enjoyment and bandwidth optimization.