Huge quantities of groundwater are consumed in California's central valley in the summer and early fall. In response to the loss of the weight of the water, the valley and coast range rise up, unloading the San Andreas fault, triggering late summer and fall earthquakes near Parkfield.
Multiple destructive earthquakes in California may have been triggered by the extraction of oil.
So much oil has been removed from large oil fields that deadly earthquakes were apparently triggered on hidden faults under dome-like structures adjusting to the removal of the weight of the oil. The addition or removal of a large mass of oil or water can trigger an earthquake in a faulted area like California because the earth adjusts to the change in weight on one side of a fault.
The 1983 Coalinga M 6.5, the 1985 Kettleman North Dome M 6.1, and the 1987 Whittier Narrows M 5.9 earthquake sequences each occurred beneath major producing oil fields and caused an aftershock sequence whose epicentral extent coincides approximately with that of the overlying oil field. Despite this coincidence, a causal relationship between these sequences and oil production has been discounted because the earthquakes were located at depths of the order of 10 km, whereas oil production is confined to the topmost several km. Moreover, because all three oil fields, Coalinga, Kettleman, North Dome, and Montebello, are situated on anticlines that have undergone recent uplift as a consequence of horizontal tectonic compression of the crust, natural earthquakes are not unexpected. A mechanical connection between oil production and the earthquake sequence is suggested, however, by the observation that in each case the total seismic deformation was just that required to offset the force imbalance caused by oil production.
Likewise, the weight alone of a man made reservoir can trigger earthquakes on an active fault.
The removal of large amounts of groundwater can also trigger earthquakes. Groundwater depletion in California's central valley is so massive that the mountain ranges around the valley are rising up in response to the loss of the weight of the water. The valley floor itself sinks as the sediment compresses when the water is removed while the mountains around the valley flex up. This uplift has unloaded the eastern side of the San Andreas fault. More earthquakes are observed in the early fall when the uplift is the greatest.

Here we use vertical global positioning system measurements to show that a broad zone of rock uplift of up to 1–3 mm per year surrounds the southern San Joaquin Valley. The observed uplift matches well with predicted flexure from a simple elastic model of current rates of water-storage loss, most of which is caused by groundwater depletion3. The height of the adjacent central Coast Ranges and the Sierra Nevada is strongly seasonal and peaks during the dry late summer and autumn, out of phase with uplift of the valley floor during wetter months. Our results suggest that long-term and late-summer flexural uplift of the Coast Ranges reduce the effective normal stress resolved on the San Andreas Fault. This process brings the fault closer to failure, thereby providing a viable mechanism for observed seasonality in microseismicity at Parkfield6 and potentially affecting long-term seismicity rates for fault systems adjacent to the valley. We also infer that the observed contemporary uplift of the southern Sierra Nevada previously attributed to tectonic or mantle-derived forces7, 8, 9, 10 is partly a consequence of human-caused groundwater depletion.
Fracking and deep well injection of waste fluids may trigger earthquakes in a slightly different manner than large changes in mass on one side of a fault triggers earthquakes.
Earthquakes happen when the forces acting on a weak zone, fracture or fault exceed the forces of friction holding the rock together. When fluid pressures are increased by deep well injection, or fracking, the fluid pushes fractures open because water is nearly incompressible. When the frictional forces holding faults and fractures together are exceeded by the combined forces acting on the rock, the rock will slip. Where and how the rock moves depends on the natural geologic forces, the depth of the zone of slippage and the forces caused by human activities.
Generally, with fracking for oil and gas, fluid pressure exceeds the downward force of the weight of the sedimentary rock. If all goes well the rock lifts up and most of the fluid is injected along a horizontal layer. This process causes microearthquakes. In places such as southern California's Baldwin Hills, where fracking has been used to extract oil that could not be removed by conventional means, repeated microearthquakes have damages homes and disturbed residents. When I went to elementary school in the Baldwin Hills in the late 1950's we never noticed any effects from oil production. However, over the past several years, much more aggressive oil recovery technology has been used and residents have been disturbed. Generally fracking causes only minor earthquakes because the geologic forces involved at the relatively shallow depths are not large enough to cause large earthquakes. There just isn't enough downward force from the weight of the rock at shallow depths. However, frequent minor earthquakes caused by fracking can be destructive because of cumulative effects of repeated shaking.
The largest earthquakes in Oklahoma's history were triggered by deep injection of fluids below in impermeable sediments. The fluids weakened faults that were active hundreds of millions of years ago, rectivating them.
Recent research reports have concluded that the largest earthquakes in Oklahoma's history were triggered by deep well injection of waste fluids. Extremely large volumes of fluid were injected below impermeable sedimentary layers. Slowly but surely, the large volumes of fluid, injected by many wells for the last decade, forced into the deep basement rock over an area of thousands of square miles. Hundreds of millions of years ago there was an active rift zone in this region. These ancient rift faults have apparently lied dormant for hundreds of millions of years, although it is possible that they have been episodically reactivated. What has become clear is that the fluid pressure weakened these deep faults enough that they were no longer able to resist the regional stresses in Oklahoma. It took a decade and huge volumes of injected fluids to destabilize the basement faults in Oklahoma. Now the US Geological Survey is warning that Oklahoma could be hit by a large earthquake.

PASADENA, Calif. — In a new study involving researchers at the U.S. Geological Survey, scientists observed that a human-induced magnitude 5.0 earthquake near Prague, Oklahoma in November 2011 may have triggered the larger M5.7 earthquake less than a day later. This research suggests that the M5.7 quake was the largest human-caused earthquake associated with wastewater injection.

"The observation that a human-induced earthquake can trigger a cascade of earthquakes, including a larger one, has important implications for reducing the seismic risk from wastewater injection," said USGS seismologist and coauthor of the study Elizabeth Cochran.

Historically, earthquakes in the central United States have been uncommon. Yet in the year 2011 alone, numerous moderate-size earthquakes occurred in Colorado, Texas, Oklahoma, Ohio and Arkansas. Many of these earthquakes occurred near waste-water injection wells, and some have been shown to be caused by human activities.

The 2011 Oklahoma earthquake sequence included the November 6, 2011, M5.7 earthquake that ruptured a part of the Wilzetta fault system, a complex fault zone about 200 km (124 mi) in length near Prague, Oklahoma. Less than 24 hours prior to the M5.7 earthquake, a M5.0 foreshock occurred on November 5, 2011. That foreshock occurred near active waste-water disposal wells, and was linked in a previously published study to fluid injection in those wells. The earthquakes have not been directly linked to hydrofracturing.

The research published this week suggests that the foreshock, by increasing stresses where M5.7 mainshock ruptured, may have triggered the mainshock, which in turn, triggered thousands of aftershocks along the Wilzetta fault system, including a M5.0 aftershock on November 8, 2011. If this hypothesis is correct, the M5.7 earthquake would be the largest and most powerful earthquake ever associated with wastewater injection. All three earthquakes of magnitude 5.0 and greater along the Wilzetta fault exhibited strike-slip motion at three independent locations along the fault, suggesting that three separate portions of the Wilzetta fault system were activated.
The oil bearing Monterey formation rock in southern California that is the potential target for fracking and enhanced oil extraction technology lies over the Newport Inglewood fault. This fault zone forms hills that have dome like structures and fault traps that have been the target of conventional oil production technology. I have not seen any studies that assessed the effects of the removal of oil on the stability of this large fault zone. Enhanced oil recovery by fracking and other technologies would likely add to the effects of oil production to date, but we don't have reports that indicate the possible effects. What's clear is that millions of people would be affected by a large earthquake on this fault.
California Fracking Moratorium Blogathon: May 20-May 23, 2014
Diary Schedule - All Times Pacific
---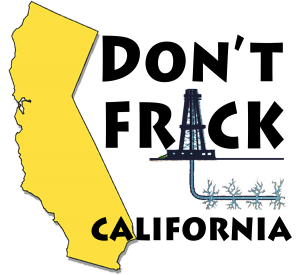 5:00 pm: Blogathon announcement diary - CA Fracking Moratorium Blogathon: SB 1132 in Suspense! by boatsie.
1:00 pm: If Texans can't live with fracking, Californians can't either by Txsharon and Jhon Arbelaez, California Organizer for Earthworks.
2:00 pm: SB 1132 Blogathon — Letters, Comments, Talking Points, Environmental Wisdom, and Music by WarrenS.
3:00 pm: Fight Back, Don't Frack! by Senator Holly J. Mitchell (D-Los Angeles/CA).
5:00 pm: A fracking ban might just have to start at home by Daniel Kessler, Communications Director at the Climate Lab.
1:00 pm: Letterman passes fracking torch, Colbert blows it up. SB1132 Blogathon gets comic relief! by citisven.
3:00 pm: Ca Fracking Moratorium: A little Boat, So Many People by boatsie.
4:00 pm: U.S. Cuts Monterey Shale Oil Potential by 96%: Don't frack California by FishOutofWater.
5:00 pm: CA Fracking Blogathon: A word from our member by Environmental Action.
8:00 am: What the FRACK is going on by HipHopTC.
11:00 am: Chasing the Red Queen in Frackingland by James Wells.
2:00 pm: Governor Brown: Face Fracking by Linda Capato, Fracking Campaign Coordinator for 350.org.
4:00 pm: How Fracking, Oil & Gas, & Deep Injection, Trigger Earthquakes - the facts: Don't Frack California by FishOutofWater.
5:00 pm: Richard Heinberg: "Visualize Gasoline" by Richard Heinberg, Senior Fellow at the Post Carbon Institute. (posted on his behalf by boatsie)
11:00 am: Horace Boothroyd III.
1:00 pm: RandW, Co-Founder and Communications Coordinator for 350 Bay Area.
3:00 pm: Reverend Lennox Yearwood Jr., President and CEO of the Hip Hop Caucus.
5:00 pm: Damien Luzzo, CEO of SaveWithSunlight.
Our Daily Kos community organizers are Patriot Daily News Clearinghouse, boatsie, rb137, JekyllnHyde, citisven, peregrine kate, John Crapper, Aji, and Kitsap River, with Meteor Blades serving as the group's adviser.
---
Please tweet all diaries posted during the day, adding the hashtag #SB1132. Feel free to link to your Facebook pages, and remember to republish each diary to your DK Groups. You can also follow all postings by clicking this link for the Climate Change SOS Blogathon Group. Then, click 'Follow' and that will make all postings show up in 'My Stream' of your Daily Kos page. Graphic Credit: 350.org.