But First, A Word From Our Sponsor: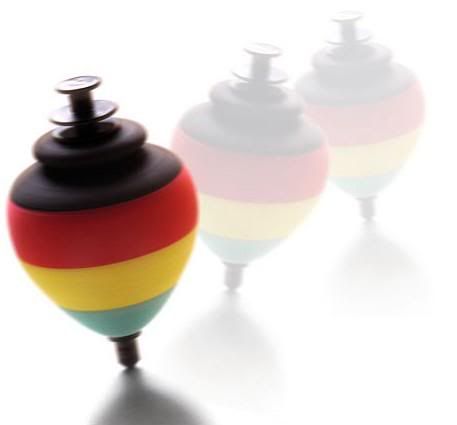 Top Comments recognizes the previous day's Top Mojo and strives to promote each day's outstanding comments through nominations made by Kossacks like you. Please send comments (before 9:30pm ET) by email to topcomments@gmail.com or by our KosMail message board. Just click on the Spinning Top™ to make a submission.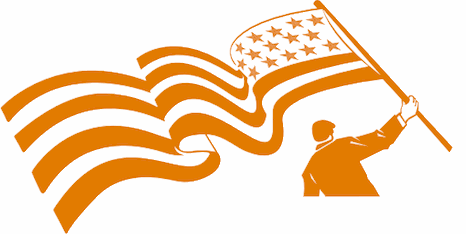 Make sure that you include the direct link to the comment (the URL), which is available by clicking on that comment's date/time. Please let us know your Daily Kos user name if you use email so we can credit you properly. If you send a writeup with the link, we can include that as well. The diarist poster reserves the right to edit all content.
Please come in. You're invited to make yourself at home! Join us beneath the doodle...
I'm not telling you anything new when I say Pat Robertson is a crank. He has been dishing out seriously bad advice to gullible and oftentimes desperate people for a couple of centuries now. Most of what he babbles is just idiotic nonsense but sometimes his advice can be downright dangerous and destructive.
Take for instance poor Lori and her husband. Worried that the home they recently purchased is haunted, Pat becomes unglued with fright and doodies his tighty whities right there on television.
Terry Meeuwsen: Okay, this is Laurie who says: My husband and I moved into a house a year ago. I'm a strong Christian with unwavering faith. I believe the Lord tried to stop us from buying it at every turn. Everything has been very difficult here; everything has to be redone, rehung, etc.

The last few months weird things have been happening in the home. I've seen doors open and close on their own, we can't find something and then it appears, and things fall off shelves without reason.

What do you recommend? I've prayed and cast it out, but I believe it will take more than one person to make this stop. LORI

Pat Robertson: I'd sell that house in a heartbeat. I would run to the nearest realtor, put it on the market, cut the price in half and get out. That's what I would do. As fast as you can.

If you don't like that, get a bunch of believers to come in there and go room by room and anoint every room, plead the blood of Jesus and cast demons out. But, man you are in for a long fight. Get OUT! There are plenty of houses. Why live in a haunted house?
This display of slapstick terror would be comical if not for the fact that, should Lori and her husband take Pat's advice, it would most likely spell financial ruin for them for years to come. Cut the price of the home you just purchased in half and flee? Seriously? I suppose for Pat that might be an option given the vast wealth he has amassed off of foolish people who listen to this crackpot.
Now a reasonable person would council that buying a home is stressful under the best of circumstances. Buying a home that needs serious renovations goes beyond stressful and enters the realm of the nightmare. A reasonable person might further note that maybe the doors open and close because, as Lori mentioned, everything needs to be rehung.
Having survived a major kitchen renovation, I can attest to the fact that everything went missing and everything reappeared in the course of minutes. The room looked like it had been shaken like a snowglobe. Things fell off shelves regularly.
But we are most certainly not dealing with a reasonable person when it comes to Pat Robertson. In less than a minute, he assesses Lori's stressful situation and reckons that the only logical conclusion is that this house is brimming with demons and they best run unless they want their wee daughter sucked into the television set.
I truly hope that Lori and her husband don't take Pat's words to heart. Even though they would have only themselves to blame if they did, it would add to Pat's tally of lives recklessly diddled by his thoughtless guidance.
Now on to Tops!
TOP MOJO
June 24, 2014
(excluding Tip Jars and first comments)
Thanks mik!
1) I could write this Diary three times a week by Pluto — 177
2) As much as I love Warren, by pierre9045 — 153
3) NO! It doesn't fit at ALL the definition of Broke by Muskegon Critic — 121
4) I'll bet you the parents, who have lost three of by brooklynbadboy — 119
5) What's new is Christie now directly implicated by ericlewis0 — 114
6) "I never said there should be no safety net... by zenbassoon — 109
7) Damn if this doesn't say it all about the by Calvino Partigiani — 97
8) And of the nearly 70% who didn't get covered by ontheleftcoast — 96
9) The US is spending so much money on death by Pluto — 95
10) nice (not) attempted save: by Floyd Blue — 94
11) 52,557! by JoanMar — 82
12) You're wrong. by Hamtree — 82
13) Like Craig T. Nelson: "I was on food stamps before by Floyd Blue — 80
14) damn those meddling statists! by annieli — 80
15) People here who have guns by doc2 — 80
16) Such a large web. by antooo — 78
17) This year the UN cited the US for human rights by Pluto — 77
18) Yes, but he won't have by libera nos — 72
19) I was born and raised in Detroit, 1946 - 1968 by native — 70
20) The decision to leave their house was hard? by ivorybill — 68
21) Broke is what I am today by Horace Boothroyd III — 68
22) I'm sorry, but I see nothing wrong with it by ChadmanFL — 67
23) Christie has to do jail time by Shockwave — 67
24) 150,000 without water! It's a national emergency by Shockwave — 65
25) Yes, he will claim that black votes by Paleo — 65
26) Give 'em hell Liz. by skillet — 65
27) Sherrod Brown may be chair of Banking by mlangenmayr — 64
28) The more she hits the trail, the better by jck — 64
29) 40,000 permanent jobs lost by BarryMcM — 63
30) Take a $1, you're a moocher, take $500,000+ by bosdcla14 — 63
31) BRAVO, MC. Our country desperately needs a by Hanging Up My Tusks — 63
TOP PHOTOS
June 24, 2014
Enjoy jotter's wonderful PictureQuilt™ below. Just click on the picture and it will magically take you to the comment that features that photo. Have fun, Kossacks!