For this month's diary, I had a few topics I wanted to write about and was unsure which one to write. I polled a bunch of people including a couple of Kossacks and there general consensus was to finish up the topic I had been writing about the last couple of diaries: local politics. This diary will be composed of two parts. The first will be an explanation for one reason why taxes are so high on Long Island. The other will be a coda on what has happened in town since my last diary.
Follow me down the spinning eye of Vertigo for more.
But First, A Word From Our Sponsor: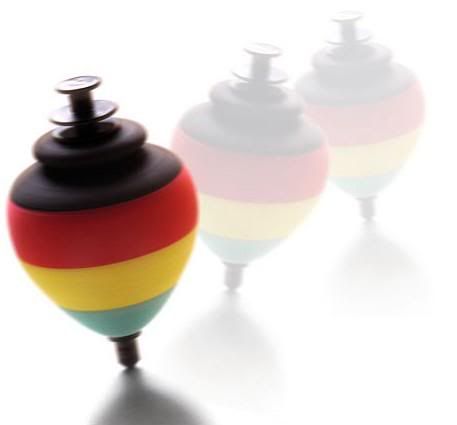 Top Comments recognizes the previous day's Top Mojo and strives to promote each day's outstanding comments through nominations made by Kossacks like you. Please send comments (before 9:30pm ET) by email to topcomments@gmail.com or by our KosMail message board. Just click on the Spinning Top™ to make a submission. Look for the Spinning Top™ to pop up in diaries posts around Daily Kos.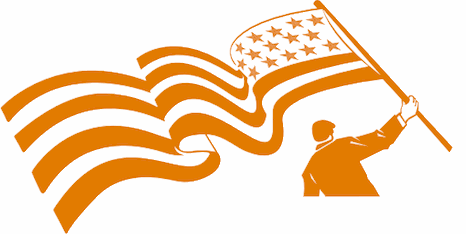 Make sure that you include the direct link to the comment (the URL), which is available by clicking on that comment's date/time. Please let us know your Daily Kos user name if you use email so we can credit you properly. If you send a writeup with the link, we can include that as well. The diarist poster reserves the right to edit all content.
Please come in. You're invited to make yourself at home! Join us beneath the doodle...
As I said previously, my Town is completely controlled by Republicans and has been for decades. The limits of corruption within the Town government know virtually no bounds. Obviously, you either have to be a member of the party or a relative of one of the elected officials to get a job with the Town, but that is only the beginning of the corruption. Virtually all contracts are either pay-to-play or non-bid. Plus if you work for the Town, part of your job description is to gather signatures when the elected officials are up for re-election.
The zoning board is even worse. If you are related to the head of the zoning board, you have free reign to design and build whatever structure you want even if is excessive and blocks the views of all houses around. However should you want to build something that might actually help the Town like affordable housing or an economic hub, you are shit out of luck even if your multi-billion dollar project is going completely privately funded. Pretty much any large economically beneficial commercial or residential project will be quashed. The reason always given is "We don't want to lose the suburban feel of the area." In reality, it's all about not wanting people from "the city" to become neighbors. Of course with people moving to NY City among other places, we are continuously losing our tax base to fund the government.
As most people who follow politics are aware, Long Island has some of the highest taxes of anywhere in the country especially property taxes. I detailed some of the reaction to our school districts budget vote a couple of months ago and last month I gave a short description of the levels of government that exist here. What I didn't mention was that was only the beginning of the levels of government we have on Long Island. Let's now dive deeper into the massive complexity that is Long Island.
Besides the regular levels of government (County, Town, Village), Long Island has individual districts that cover fire, water, sanitation, police, school, etc. If there is some function the government can provide, you can bet there are multiple districts to run those services across Long Island. Each of these district needs money to run which means taxes must be collected to maintain them. Some districts tax their residents directly and some are funded through one of the three main levels of government we have. On Long Island as a whole, there are more than 500 of these special districts: many of which are unaccountable to the residents directly by way of voting. Below I will give two examples of how much taxpayer money these districts can waste.
First we look back to the hamlet where I live. My small little hamlet of about 2,400 people is serviced by a fire department in the village that is part of my town which also serves the other hamlet. It's a decent size department that has all the necessary equipment and even has equipment for both on and under water rescues. However, my hamlet has its own fire district. There is a small building on the one main street that runs through the hamlet. I don't really know what the purpose of the fire district is or where the money to run comes from but it is there. I always figured the building was the extent of the district, but that always confused me as to why it was there. After Sandy hit, the fire department lost all of its equipment and was given donations from across the country. One day I opened the local paper and saw the fire district in my hamlet had donated a fire truck to the fire department. Imagine my surprise to find out this rinky-dink little hamlet had a fire truck of its own. Now don't get me wrong I am glad we had a truck to donate but there are questions I have about this. My first question was why we had a fire truck which was followed immediately by my second question, from where the hell did the money for the truck come. I am sure there is also a staff for the fire district. How many people are employed and how much are they paid? These are questions to which I have no answers.
The other district I'll mention is a sanitation district in the hamlet just north from where I live. The Town provides sanitation services to most of the hamlets under its purview but not all. Unlike the fire district in my hamlet, people can vote to elect the sanitation commissioner in this hamlet. However that has not stopped the rampant mismanagement and graft. Like in many places on Long Island, the same group of people has been in control of this sanitation district for years and rarely have there been contested elections. For a hamlet with only about 13,000 households, the sanitation district has a budget of around 9 million dollars. Based on the articles I read, the problem would be a Port Authority level of misuse of funds. Luckily they don't have that kind of a budget. And for all this wonderful service, the residents must pay $600 in additional taxes per year to support it.
These two districts are just one of the many that end up costing taxpayers thousands of dollars in additional taxes every year for little or bad service that is not needed. If all of these services were consolidated into the Town and County governments, residents could save numerous dollars which could be put to work in our economy.
Now to follow up on what I talked about last month regarding the political idiocy going on in town. At the end of June there was a street fair over a weekend where vendors could set up booths to sell items. Along with the street fair, rides were brought in for people to enjoy. It was a way to both promote the area and allow local businesses to generate publicity and sales for themselves. It was organized by the new chamber of commerce and remember they are also in bed with the village board. A portion of the one main street through the village was closed off. This is where the trouble began. The part of the road which was closed houses the one synagogue in town of which my family is a member. The people who run the synagogue are part of the other chamber of commerce in town. They claimed they were never told the road was going to be closed and their members would not be able to park next to the synagogue and then drive their cars home. Instead they would have to park a little farther away and walk. Remember this point. I will mention the organizers did not realize until it was too late that the road in question was a county road and not a village road. Thus they would have needed permission from the county to keep the road open which they could not get in time. The synagogue members claimed they tried repeatedly to negotiate with the village board and the chamber but were never given the opportunity. As the event approached there was already bad blood.
On the day of the event, we set up a booth for our store near but not in front of the synagogue as we were told that no one was allowed to do so at the bequest of the synagogue. I came home from CT on Saturday and checked Facebook to see how the first day went. I was shocked to see that someone from the synagogue had approached our booth to tell us we were bad Jews for selling goods on Saturday. The statement was attributed to a family friend and the cantor at the synagogue who we found out a few years ago was related to us through a marriage of my father's aunt. Needless to say, I couldn't believe this person would do such a thing. Now granted, this is one of the people who has been active in the nonsense that has gone on between the two chambers but this was unbelievable. And remember what I said earlier, the members were complaining they could not drive to services on Saturday, but we are the bad Jews?
When I asked the next day what had happened my sister told me a different member had approached her and said was claimed on Facebook. This person, who likely drove to services, we saw at a local non-Kosher Mexican restaurant a few days before. Some good Jew they are. The day was going well until our friend came up to our booth to talk about what happened. Within two minutes a swarm of members representing the chamber organizing the fair descended on our booth and began agitating him for berating us not knowing what the real story was and that he is our friend. All this is going on as we are trying to promote our business. We finally got everyone to calm down, but at that point we were pretty fed up with everyone. A deal was made between our friend and the VP of the organizing chamber to not argue on Facebook anymore and so far that deal has held. Will it in the future; I don't know. Luckily for us, our friend and his wife stopped by the booth later and we were finally able to discuss what really happened.
Hopefully this is the last time I will need to talk about this and that I can focus on happy things for future diaries.
Diarist reserves all rights to his original writing only. Community material is not covered by this ©
Anyway let's get to the fun stuff!
TOP PHOTOS
July 5, 2014
Enjoy jotter's wonderful PictureQuilt™ below. Just click on the picture and it will magically take you to the comment that features that photo. Have fun, Kossacks!