It was just a week ago that we left Netroots Nation in Detroit. There have been many diaries and comments and photos about the event since then, many of which I missed due to our wonderful vacation in Canada. Two stories of a personal level might be of interest.
We prepared for the trip with fanatical precision. planning for the care of our place with our son and packing everything we could possibly need, from umbrellas to a flashlight. As we drove toward San Francisco I happened to look down at my shoes. Aaaack! I was wearing my farm shoes. They were in such bad condition that I had chosen not to repair them, realizing the impossibility of the task. Once in the Marriott Hotel I asked the concierge if she knew of a shoe repair place nearby, thinking that at least the rip in the side could be stitched enough that my sock wouldn't stick out.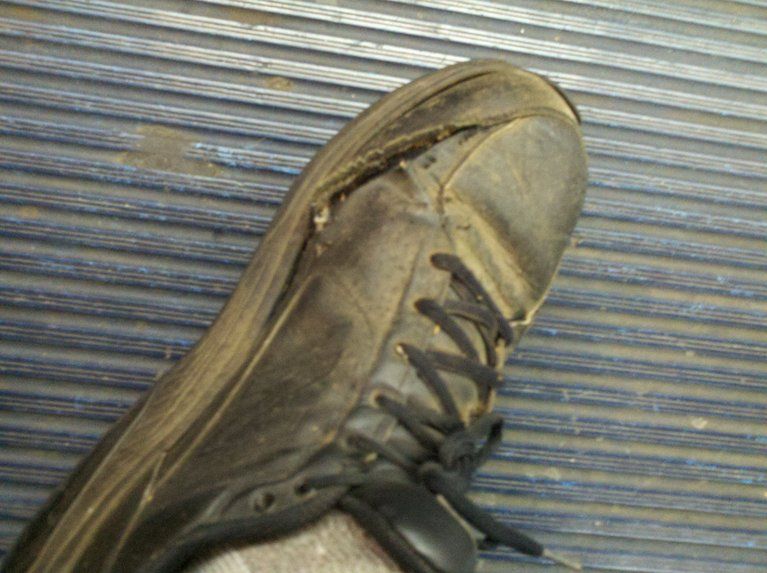 "Oh yes" she said. "There's a shoe repair place right in the hotel". Now those of you who were there know that the hotel environs were a maze almost impossible to negotiate. But we persevered and found Manny, who said "Sure, I can fix these". An absolutely wonderful guy, both skillful and personable.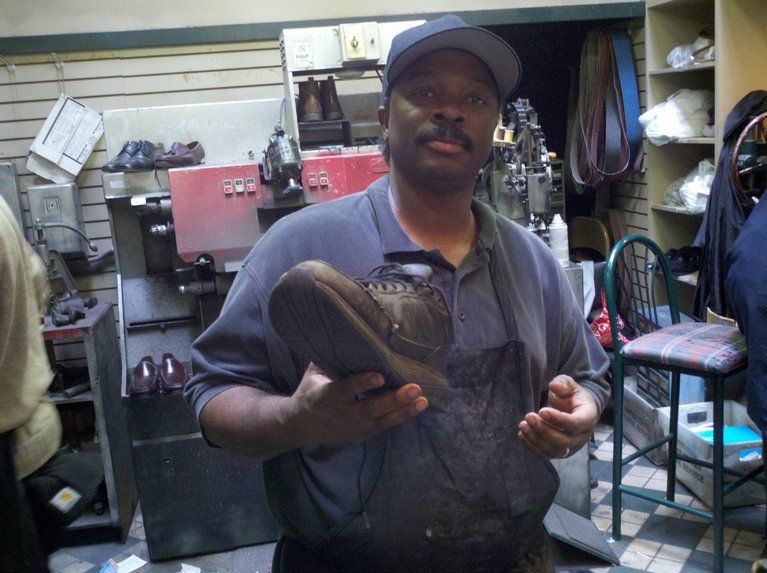 I padded around the hotel in stocking feet and in one hour Manny had fixed the rip and so much more, re-gluing both soles, polishing them, new shoelaces, enough that they were as good as new and even more comfortable.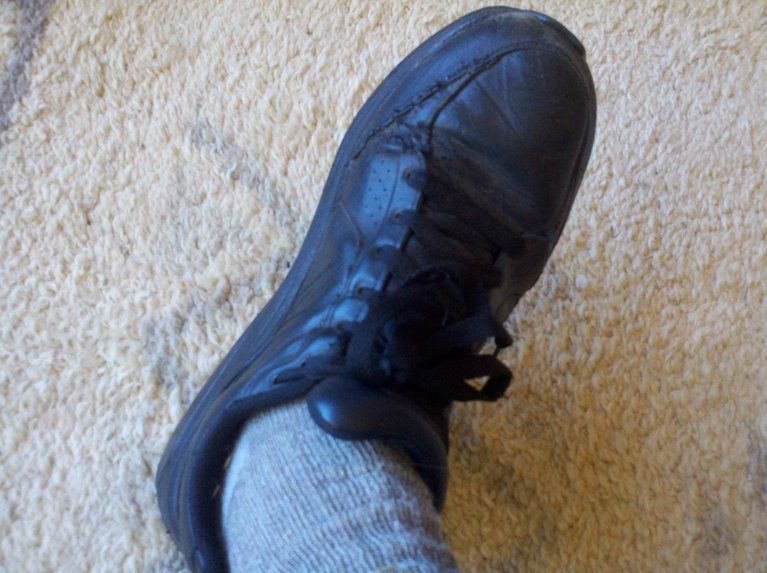 He charged me so little that I was happy to tip him very well, which surprised and pleased him. Go, Manny.
In one of peregrine kate's diaries welcoming us to Detroit she mentioned that Kossack gordonsoderberg had a booth and was offering tours of The Veterans Village and Farm City Detroit, a wonderful project for which he is the program director. The group acquires urban land in neighborhoods with abandoned homes and creates garden space and opportunities for veterans. We talked with Gordon and were able to tour on our own after Netroots. It was a comfortable-looking neighborhood with nice streets and mature trees, but with many homes boarded up, a sad portrait of financial misfortune.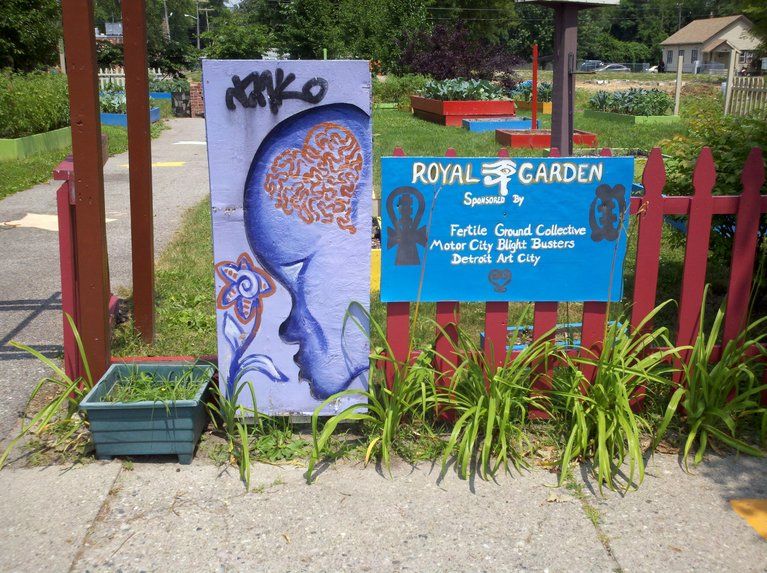 It is a pleasant place indeed and the vegetables were growing well. Chairs and tables were provided for workers and those who just dropped by.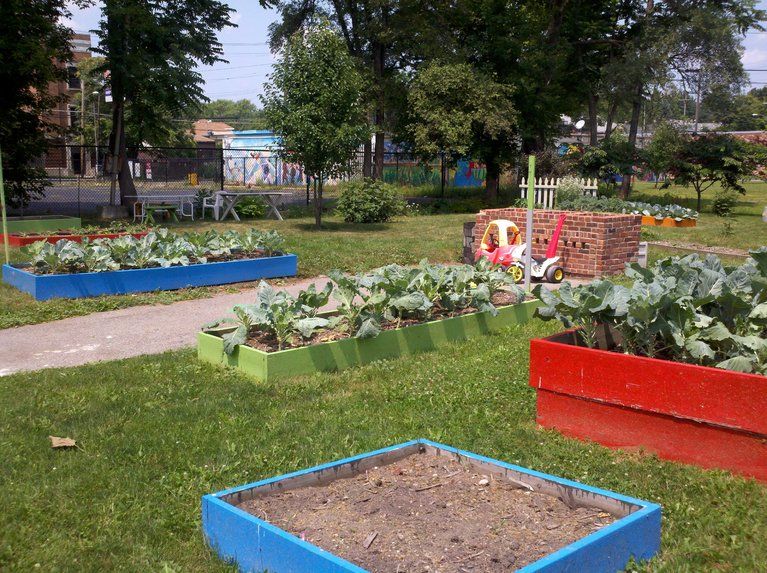 I have more photos but photobucket has just commenced acting weird so I'll save them for later. At any rate the project gave us hope and optimism that there are solutions for dire problems, and kudos to Gordon for taking on a difficult task.
Thanks to all the KTK editors for keeping the faith while some of us were gallivanting around the continent. Your stories, projects, opportunities, recipes, etc. are welcome at the table.
| | | |
| --- | --- | --- |
| | Kitchen Table Kibitzing is a community series for those who wish to share part of the evening around a virtual kitchen table with kossacks who are caring and supportive of one another. So bring your stories, jokes, photos, funny pics, music, and interesting videos, as well as links—including quotations—to diaries, news stories, and books that you think this community would appreciate. Readers may notice that most who post diaries and comments in this series already know one another to some degree, but newcomers should not feel excluded. We welcome guests at our kitchen table, and hope to make some new friends as well. | |