No, I'm not Samuel Jackson (or Jimmy Fallon, or Alec Baldwin, or ...) and this isn't a Capital One commercial. Tonight we look at the stuff that's in your wallet, particularly credit cards.
But First, A Word From Our Sponsor: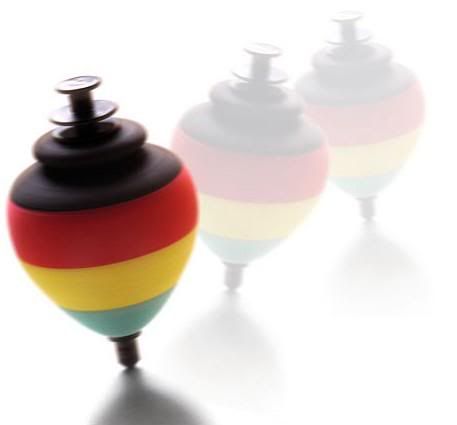 Top Comments recognizes the previous day's Top Mojo and strives to promote each day's outstanding comments through nominations made by Kossacks like you. Please send comments (before 9:30pm ET) by email to topcomments@gmail.com or by our KosMail message board. Just click on the Spinning Top™ to make a submission. Look for the Spinning Top™ to pop up in diaries posts around Daily Kos.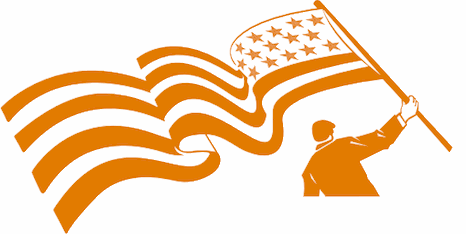 Make sure that you include the direct link to the comment (the URL), which is available by clicking on that comment's date/time. Please let us know your Daily Kos user name if you use email so we can credit you properly. If you send a writeup with the link, we can include that as well. The diarist reserves the right to edit all content.
Please join me below the orange croissant for more.

The concept of a credit card as we know it dates back to the 1950's, when Diner's Club introduced its general purpose charge cards. Before that, even back to the 1920's, there were various kinds of charge cards issued on metal or paper, usually by individual large merchants, oil companies among them. The Diner's Club card was the first successful attempt to consolidate a payment system to be used at multiple merchants, with customer payments made to a middleman.
There is a distinction between the terms credit card and charge card. The latter generally require payment in full each month, with various penalties for falling behind. The former are a type of revolving credit, where you are typically expected to pay a minimum percentage of the balance each month, and interest is added on the balance. Some card issuers add interest on the entire balance, not just the unpaid amount after you make a partial payment. With interest rates that can be much higher than other forms of credit, the card issuers often rake in huge piles of money.
American Express is a well-known example of a charge card (though AmEx now offers credit card features); Visa and MasterCard are well-known credit cards.
The banks started to get in on the credit card action in 1958, with the BankAmericard, from Bank of America. Also in 1958, the first American Express card appeared. This was followed in 1966 by Master Charge, sponsored by a consortium of banks, eventually including Citibank. In the 1970's, these cards evolved into Visa and MasterCard, respectively.
Merchants with their own credit card system benefited from customer loyalty. Customers, on the other hand, were getting bogged down with having to carry a separate card for each store. The Diner's Club concept relieved that burden, but as a middleman, Diner's Club wasn't selling any real goods to make money from. So the card came with an annual fee to customers of $3, and a 7% cut of each retail transaction to the merchant. AmEx was introduced with a higher annual fee, as AmEx tried (successfully) to position itself as a premium product, aimed at a higher income base. There might have been a certain amount of snob appeal involved. In exchange for percentages to the card issuers, merchants were relieved of the expense of administering their own cards, while expanding their customer base.
In modern times, fees between the merchant and the card issuer, called interchange fees, have been reduced to an average of 2%. The exact terms of such fees can be negotiated between the merchant and the issuer, though the consumer doesn't see them directly. Costco, for example, has an exclusive arrangement with American Express, and no doubt gets a very good rate. Merchants will generally bury these costs in the retail price to consumers, which can be to the detriment of those paying for their goods in cash; they are in effect subsidizing credit card customers.
Diner's Club started with 200 customers in 1950; the merchants were a handful of restaurants in New York. By the end of that year, the card had grown to 20,000 customers.
By 1970, 100 million credit cards had been distributed in the U.S., many of them by mass mailings. Cards were sent unsolicited, often to people whose credit worthiness was questionable at best. People would use these cards, and get themselves into serious financial trouble. The practice was outlawed in 1970; applications can still be mass-mailed, but not the cards themselves. As of 2005, you can opt out of such mailings via the three major consumer reporting agencies.
That familiar piece of plastic that we all know was introduced by AmEx in 1959. This was the first issuance of a card with embossed numbering. The size and other characteristics are known as ISO/IEC 7810. That international standard is now used for almost any type of identification card you can think of. Almost. (There are actually four distinct sizes defined by the standard, including the one used for passports, but we'll leave it at that. Oh, and there are a number of other standards involved too).
When I got my first credit card in the 1970's, there were no magnetic stripes, and no electronic transactions. Every merchant had that ubiquitous manual imprinter. Younger readers may have never seen one of these. A metal plate embossed with the merchant's identification was screwed to the base of the machine. The clerk would take your card, and place it into a template above the merchant plate. Then a multi-part transaction slip (remember carbon paper?) was placed on top of that, and the handle was slid back and forth over the whole works. The embossing on the merchant place, and your card, was transferred to the slip under pressure. Then you would sign the slip, and the clerk would tear off one copy for you, leaving another copy for the merchant, and a third copy to be sent to the card issuer.
There were many variations to the imprinter, from different manufacturers, and often emblazoned with one issuer's logo (AmEx, Visa, MasterCard, Diner's Club, and so on). Some were automatic: the clerk simply had to place your card and the slip into slots on the machine, and it would electrically apply pressure to make the impression.
Those were the days.
And now, a gratuitous shot of the Mediterranean, specifically Mykonos, from June 10 of this year. This is just here to break up the monotony, and frankly, images of credit cards are just boring.
In 1969, IBM began to develop the magnetic stripe. Over the next couple of years, they created the techniques for manufacturing the stripes and bonding them to the plastic cards. The information they encoded on those first stripes was fairly primitive by today's standards. By the early 1970's, the processes and data encoding had been evolved by others. The original IBM work is now said to be something like the Wright brothers' first efforts, compared to modern aircraft.
Since then, the stripe has appeared on all manner of cards, from charge cards to credit cards, to your driver's license (depending on jurisdiction), to your prepaid Starbucks gift card.
The next thing to come along was RFID. This stands for Radio Frequency Identification, and means that a tiny transmitter is built into the card. The transmitter is activated by proximity to a merchant's receiver station, within a few inches. You just need to hold your card within range, a few inches, and the receiver reads your card info. These started to appear on gas station pumps in Canada, a dozen or more years ago. As far as I can tell, they never caught on to the same extent in the U.S. The use of RFID is somewhat controversial, considering that the transmitter can be activated by scammers getting just close enough to your pocket or purse, then copying your credit card information to a blank magnetic stripe card.
The more secure approach is the chip card, or smart card. A small set of integrated circuits is embedded within the card, and interacts with a merchant's terminal when inserted. The terminal expects you to key in your personal PIN, which it verifies against that supplied by the chip. These have gone through various iterations since 1998, into the early 2000's. First adopted in Europe, and now fully integrated in many countries including Canada, they have been slow to be implemented in the United States. The credit card issuers have claimed in the past that chip cards are not necessary, as existing card systems were secure enough. This may have been a red herring, to avoid discussing the real issue, which is cost. It is very expensive to install the corresponding hardware in essentially every merchant location across the country. Nevertheless, the system is nearly universal here in Canada. Chip cards are accepted virtually everywhere now. Visa and MasterCard say that by the end of 2015, chip cards should be widespread within the U.S. as well.
BREAKING NEWS: Well, sort of. I had composed most of this diary earlier today, before my partner and I headed out to see an afternoon show. After the show, we stopped at a local restaurant for an early dinner. At the end of the meal, our waiter brought the bill (you Americans would say check), and Partner presented his credit card to pay.
The waiter brought to our table one of the restaurant's portable credit card terminals, which are everywhere here. It's a WiFi-enabled device, that has everything you need: a credit card slot, small display screen, and buttons to OK the payment, add tip, a printer for the receipt, etc.
Partner handed the terminal back to the waiter and said "It reads 'Base station not found'". There was, at that moment, a problem with the restaurant's payment server. For whatever reason, the server and the terminal were unable to communicate with each other. Soon thereafter, there was a huddle with several staff members over at the bar, which is presumably where their base station is located. Over the course of the next 10 minutes or so, our waiter came back to offer his apologies, that the system was down, and they were working on it. He asked if we would like to pay cash instead. We weren't carrying enough cash between the two of us to cover the bill (we just don't carry much cash anymore).
After a few more minutes, the waiter came back with a zero'ed out copy of our bill, and said that they were going to comp the meal since they couldn't get the payment system up and running. We thanked him, and partner gave the waiter a generous cash tip (he had enough for that, at least). So at least we didn't stiff the waiter, as the technical problem wasn't his fault.
The lesson of that meal was: having converted to a fully automated payment system, this establishment had no fall-back procedure. They could of course handle cash, but if a customer really wanted to pay by card, when the technology failed, there was nothing they could do.
TOP COMMENTS
August 17, 2014
Thanks to tonight's Top Comments contributors! Let us hear from YOU
when you find that proficient comment.
From paradise50:
In Mark Sumner's diary "Ferguson, Missouri: I think I felt the wind change...", GarColga grew up in Ferguson, and therefore has something worthy to say.
From NWTerriD:
In the same diary by Mark Sumner noted immediately above, Picture (political cartoon) posted by Greg Dworkin says brilliantly what we've all spent thousands of words saying in recent months and especially recent days.
TOP PHOTOS
August 16, 2014
Enjoy jotter's wonderful PictureQuilt™ below. Just click on the picture and it will magically take you to the comment that features that photo. Have fun, Kossacks!