Racism and reproductive rights in Israel
Commentary by Black Kos Editor Denise Oliver Velez
Echoing the history of sterilization of African American, Native American and Puerto Rican women, which included testing toxic birth control dosages on women in PR, the latest reproductive rights outrage is taking place in Israel, where it has been disclosed that Ethiopian Jewish women (members of the Beta Israel) have been given Depo-Provera without informed consent.
Amid controversy, Israel issues new birth-control guidelines

JERUSALEM -- Rocked by a scandal involving birth-control treatments for Ethiopian Jews, Israel's health ministry issued new guidelines on the use of the injections known commercially as Depo-Provera. In a recent letter to the country's four HMOs reported Sunday, Ron Gamzu, director general of the health ministry, instructed gynecologists against renewing prescriptions in cases where the patient does not fully understand the treatment's implications.

The ministry's new policy comes in response to a controversy exposed last month by local investigative journalist Gal Gabbay, who reported that Jewish Ethiopian women awaiting emigration to Israel in transit camps in Ethiopia were coaxed into the treatment with little medical explanation and led to understand this was a condition for moving to Israel. Around 120,000 Jews from Ethiopian origin live in Israel; roughly a third of them are Israeli born. In 2010, the government decided to bring to Israel the 2,000 Jews remaining in the African country and close the transit camps currently run by the Jewish Agency For Israel by the end of this year. Immigrant women told the reporter this was the standard practice in the transit camps run by Jewish and Israeli agencies in Ethiopia in the last decade. Many women continued the course of treatment in Israel, where a sharp decline in birth rate has been noted among the Ethiopian community over the past decade.

Depo-Provera, the brand name of a long-acting contraceptive injection, is a highly effective method of birth control but possible side effects include a decrease in bone density that puts women at increased risk for osteoporosis and fractures later on. That and other side effects are not immediately reversible, and returning to fertility can be a lengthy process. In addition, withdrawal symptoms can be acute. Relatively few healthy women in Israel choose the injection without specific medical reasons.
Salon reports
:
Birth rates and demographics in Israel are often political, and Israel has historically focused on promoting Jewish birthrates to retain a Jewish majority, according to a recent New York Times report on fertility and in-vetro fertilization in the country.

But Ethiopian Jews remain a marginalized group, often living in highly segregated communities. Because of this, many women's and immigrant rights advocates believe that the 50 percent decline over the past 10 years in the birthrate of Israel's Ethiopian community is the result of the Israeli government's attempt to limit and restrict Ethiopian women's fertility through forcible birth control injections.

Hedva Eyal, head of the Women and Technologies Project for Israeli feminist organization Isha L'Isha, had submitted a report six years ago to the Israeli government showing a disproportionate number of birth control shots — 60 percent — were being given to Ethiopian immigrants. She says she was met with silence, until now.
I became interested in minority populations in Israel in the 70's, after contact with the
Black Panthers of Israel
, who formed in response to discrimination against Mizrahi Jews. Years later, in graduate school due to a friendship with an Ethiopian Jewish woman, I actually considered doing field research among the Beta Israel, but realized I'd have to spend too much time learning Amharic, Tigrinya, and Hebrew. I have however, followed the progress of assimilation (or lack of) into Israeli society of the people formerly dubbed "Falasha" since
Operation Moses (1981–1984)
and
Operation Solomon
(1991).
Israel's Ethiopian Birth Control Story Reflects A Broader Problem
As Emily L. Hauser points out, this current issue only serves to highlight deeper issues in Israel around immigration and assimilation.

Primarily, the Depo Provera story reflects the broader Ethiopian Jewish experience of coming home only to find themselves to still be strangers: Many Ethiopian Jews were made to undergo HIV testing before immigrating, and though no other group of Israelis has ever been so tested—meaning that health officials had no way of knowing how the Ethiopian findings compared to HIV rates among other groups—Ethiopian blood donations were routinely discarded from 1984 to 1996.

Moreover, the state has often questioned the very Judaism of Jews who had literally trekked across wastelands, many dying on the way, in order to be among their own. Some were forced to undergo conversions; couples that had been married for decades were forced to remarry; and it was recently announced that the Israeli rabbinate plans to phase out the community's traditional clergy, the kessim.

But there's still more at play here, something that goes beyond the simple and striking racism so evident in every one of the above stories: Israel has always had a problem with Jews who differ in some way from the Ashkenazi culture of the founding generation.

When Sephardi Jews began to pour into the newly established country from all across the Middle East and North Africa, they were called primitivim, and they and their children were treated as such for decades. Many Yemenite families still believe their children were kidnapped and adopted; official inquiries have found that while that didn't happen (with 56 possible exceptions), possibly hundreds of children died and were buried without their parents being informed. Newly arrived Sephardi children were routinely treated poorly by the Ashkenazi schools to which they were sent, marriages were forbidden by angry Ashkenazi parents, and home-seeking Sephardi families were shunted to disadvantaged development towns. The establishment and meteoric rise of Shas in Israeli politics came largely in response to this reality.

Last year there were
protests in Kiryat Malachi
around racist housing policies.
Ethiopians protest racism in Kiryat Malachi

"This is a battle against social injustice and it is not just for the Ethiopian community, it is for everyone in Israel," commented an organizer, Kiryat Malachi resident Avi Yalou. "There is institutionalized racism everywhere against the Ethiopians, we see it on every level and in all areas of society. Sadly, it is nothing new and today we are hoping that the rest of Israeli society will take up this battle too."

Tuesday's protest was sparked by a news broadcast last week on national television showing how a young Ethiopian family had attempted to purchase an apartment in a certain block in the town but accidentally discovered that the tenants had collectively signed an agreement not to rent or sell their properties to members of the Ethiopian community.

"We have already moved on from that story, it happens everywhere in Israel, in every town and city," lamented Yalou. "There is a whole phenomenon [of institutionalized racism] and although it might have started here, there is nothing to stop it happening in Ashkelon, Beit Shemesh, Haifa or elsewhere."

Yaakov Tala, who has lived in Kiryat Malachi four years, said that such discrimination against Ethiopians has existed locally for a while, but most members of the community refuse to talk or complain about it.

Though much of the focus in progressive communities here has been on the I/P divide, it is important for us to recognize that Israeli Jews are not a monoculture, and are faced with their own civil rights issues.
~~~~~~~~~~~~~~~~~~~~~~~~~~~~~~~~~~~~~~~~~~~~~~~~~~~
News by dopper0189, Black Kos Managing Editor
~~~~~~~~~~~~~~~~~~~~~~~~~~~~~~~~~~~~~~~~~~~~~~~~~~~

~~~~~~~~~~~~~~~~~~~~~~~~~~~~~~~~~~~~~~~~~~~~~~~~~~~
Fruitvale, a film about Oscar Grant's shooting, got a distribution deal. The Root: Gauging Post-Sundance Success Ain't Easy.
~~~~~~~~~~~~~~~~~~~~~~~~~~~~~~~~~~~~~~~~~~~~~~~~~~~
There is nothing like basking in the glow of the Sundance Film Festival, especially if you are a first-time filmmaker. Ryan Coogler found this out when he got a standing ovation after the premiere of his film Fruitvale, which he wrote and directed. Coogler's experience at Sundance only got better, when the Weinstein Company bought Fruitvale soon after it screened for a reported $2.5 million.
The feature is based on the real-life story of Oscar Grant, an unarmed 22-year-old African-American man who was shot and killed by a white transit officer at the Fruitvale BART station in California on New Year's Day, 2009. It stars Michael B. Jordan (Wallace from HBO's The Wire), who calls Coogler "talented and thorough," and Oscar winner Octavia Spencer, who joined the film's cast and explained, "When we get these opportunities we have to take them." Then she added jokingly, "and especially being a black chubby woman in this industry."
Spencer makes a valid point -- when a good indie film comes along, it's often important that top black Hollywood talent supports it. Of the 12,146 submissions at Sundance this year, only 119 feature-length films made the cut. Even fewer of those final participating films get a distribution deal with a major film studio that's going to get the film in front of mainstream audiences. And a fraction of those lucky projects, if any, are about black subjects or helmed by black directors. Coogler's success this year is proof that the festival can work, even for a relative newcomer. "Sundance gives you an audience, and that audience has a potential to grow," Coogler told The Root.
That sentiment was shared by another first-time Sundancer. "To be considered one of those new voices that they think is worthy of being heard is obviously a tremendous honor, and I hope it leads to me doing more," Shaka King told The Root. King also wrote and directed a feature, Newlyweeds, a slightly dark romantic comedy about a Brooklyn, N.Y., couple who love each other as much as they love weed. Phase 4 Films acquired the North American rights and is planning a theatrical and video-on-demand release this summer. King is not resting on his laurels, though. "I have plenty of work when I get home," said King, who lives in Brooklyn and is working on two movie scripts and a TV series.
The reality of Sundance, however, is that not everyone gets a deal, and not every deal translates to instant fame and fortune.





Michael B. Jordan plays Oscar Grant in Fruitvale (Screen grab courtesy of Sundance Film Festival)


~~~~~~~~~~~~~~~~~~~~~~~~~~~~~~~~~~~~~~~~~~~~~~~~~~~
Meet some of the young masters of the written word who are making an impact with bold works and ambitious endeavors. Ebony: 7 Young Black Writers You Should Know.
~~~~~~~~~~~~~~~~~~~~~~~~~~~~~~~~~~~~~~~~~~~~~~~~~~~
As Benjamin Franklin once said, "Either write something worth reading or do something worth writing." The outstanding writers selected for this list have not only written pieces worth reading, but they have done something worth celebrating. Along with their peers (for this list is not all inclusive,) these seven contemporary writers have made recent innovative contributions to journalism, literature, theatre and poetry. Their skillful storytelling and seemingly innate way with words has allowed them to explore complex themes universal to all readers, despite racial background.
Still, the predominantly white fields in which they produce these works are far from "post-racial." "I hope to see the day when there are more of us at the party (and the parties), when the work of African-Americans who tell our part of the American story well receives the celebration, and the sales, it deserves," wrote novelist Martha Southgate in a 2007 New York Times essay titled, "Write Like Me." This list aims to inspire and motivate future generations of Black writers--both American born and international--and to hearten their modern peers who often face a void when in search of a familiar face.




Jason Parham and Jenna Wortham


~~~~~~~~~~~~~~~~~~~~~~~~~~~~~~~~~~~~~~~~~~~~~~~~~~~


~~~~~~~~~~~~~~~~~~~~~~~~~~~~~~~~~~~~~~~~~~~~~~~~~~~
A leader of the landless movement in Brazil, Cicero Guedes, has been killed in Rio de Janeiro state. BBC: Brazil landless leader Cicero Guedes shot dead in Rio.
~~~~~~~~~~~~~~~~~~~~~~~~~~~~~~~~~~~~~~~~~~~~~~~~~~~
Mr Guedes, 43, was shot dead on Saturday as he was cycling home.
He was killed near a former sugar plant which members of the landless movement, or MST, have occupied. Non-governmental organisations say the number of landless activists killed over the past years has fallen but that the number of death threats issued against them has almost tripled.
The MST campaigns for land reform and the rights of landless workers and is considered the best organised social movement in Brazil. MST activists said Mr Guedes, a sugar-cane cutter, had led the occupation of the Usina Cambahyba sugar plant in Campos, 285km (180 miles) north-east of Rio de Janeiro.
The sugar plant has been at the centre of a long-running legal battle between the landless and the heirs of its deceased owner. A judge ruled last year that the plant and its surrounding land totalling about 3,500 hectares (8,600 acres) was "unproductive" and should be expropriated.
The heirs are appealing against the decision.
The MST, who had occupied the land for six years before being moved by police in 2006, staged a second occupation in November in an attempt to pressure the courts into speeding up their decision.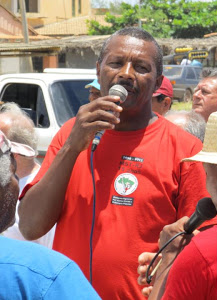 ~~~~~~~~~~~~~~~~~~~~~~~~~~~~~~~~~~~~~~~~~~~~~~~~~~
French-led forces in Mali are advancing on the key northern city of Timbuktu, as they press on with their offensive against Islamist rebels. BBC: Mali conflict: French and Malian troops move on Timbuktu.
~~~~~~~~~~~~~~~~~~~~~~~~~~~~~~~~~~~~~~~~~~~~~~~~~~
On Saturday Malian and French forces seized Gao, another key northern city. The advance comes as African Union leaders are meeting to discuss sending more troops to Mali. Islamists seized the north of the country last year, but have been losing ground since French forces launched an operation earlier this month.
Late on Saturday French Prime Minister Jean-Marc Ayrault said Malian and French troops would arrive "near Timbuktu soon". Overnight they secured Gao - northern Mali's most populous city- after special forces captured the airport and a strategic bridge to the south.
Most militants appear to have fled into desert hide-outs and the hunt for them may prove more difficult once all major towns are secure, says the BBC's Thomas Fessy in the capital, Bamako.
Troops from Niger and Chad are to assist Malian forces in further securing the town. Also overnight, French forces bombed Islamist position in Kidal, Malian officials say.
An army source told AFP news agency that the home of the head of Ansar Dine, the main militant group in northern Mali, had been destroyed in a raid.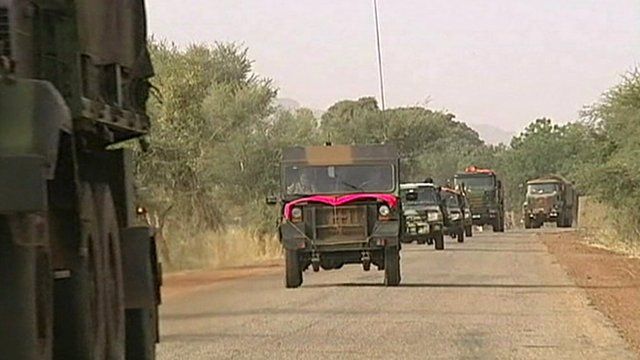 ~~~~~~~~~~~~~~~~~~~~~~~~~~~~~~~~~~~~~~~~~~~~~~~~~
Fleeing Islamist insurgents burnt two buildings containing priceless books as French-led troops approached, says mayor. The Guardian: Timbuktu mayor: Mali rebels torched library of historic manuscripts.
~~~~~~~~~~~~~~~~~~~~~~~~~~~~~~~~~~~~~~~~~~~~~~~~~
Islamist insurgents retreating from Timbuktu set fire to a library containing thousands of priceless historic manuscripts, according to the Saharan town's mayor, in an incident he described as a "devastating blow" to world heritage.
Hallé Ousmani Cissé told the Guardian that al-Qaida-allied fighters on Saturday torched two buildings that held the manuscripts, some of which dated back to the 13th century. They also burned down the town hall, the governor's office and an MP's residence, and shot dead a man who was celebrating the arrival of the French military.
French troops and the Malian army reached the gates of Timbuktu on Saturday and secured the town's airport. But they appear to have got there too late to rescue the leather-bound manuscripts that were a unique record of sub-Saharan Africa's rich medieval history. The rebels attacked the airport on Sunday, the mayor said.
"It's true. They have burned the manuscripts," Cissé said in a phone interview from Mali's capital, Bamako. "They also burned down several buildings. There was one guy who was celebrating in the street and they killed him."
He added: "This is terrible news. The manuscripts were a part not only of Mali's heritage but the world's heritage. By destroying them they threaten the world. We have to kill all of the rebels in the north."
On Monday French army officers said French-led forces had entered Timbuktu and secured the town without a shot being fired. A team of French paratroopers crept into the town by moonlight, advancing from the airport, they said. Residents took to the streets to celebrate.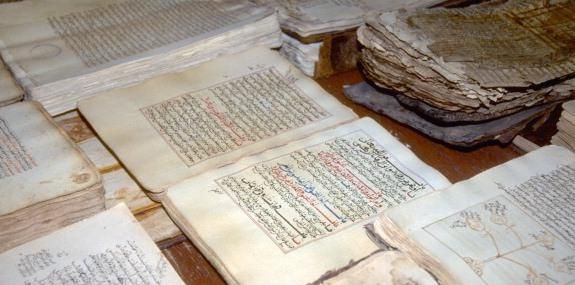 ~~~~~~~~~~~~~~~~~~~~~~~~~~~~~~~~~~~~~~~~~~~~~~~~~~~~~~~~~~
Voices and Soul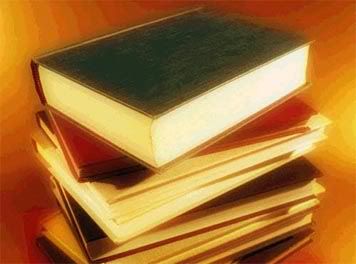 by Justice Putnam
Black Kos Poetry Editor
Becune Point juts out to sea at the northwest tip of St. Lucia. It is open to the sea on three sides and looks out to Pigeon Island and the ghosts of St. Lucian history. Derek Walcott looks out at that expanse from Becune Point, from the house he purchased with proceeds from his Nobel Prize and ponders life on an oceanic scale. Then gives an account of the simultaneous unity and division created by the ocean; and of humans tossed by the tempest of wind and current.
Becune Point

Stunned heat of noon. In shade, tan, silken cows
hide in the thorned acacias. A butterfly staggers.

Stamping their hooves from thirst, small horses drowse
or whinny for water. On parched, ochre headlands, daggers

of agave bristle in primordial defense,
like a cornered monster backed up against the sea.

A mongoose charges dry grass and fades through a fence
faster than an afterthought. Dust rises easily.

Haze of the Harmattan, Sahara dust, memory's haze
from the dried well of Africa, the headland's desert

or riders in swirling burnooses, mixed with the greys
of hills veiled in Impressionist light. We inherit

two worlds of associations, or references, drought
that we heighten into Delacroix's North Africa,

veils, daggers, lances, herds the Harmattan brought
with a phantom inheritance, which the desperate seeker

of a well-spring staggers in the heat in search of—
heroic ancestors; the other that the dry season brings

is the gust of a European calendar, but it is the one love
that thirsts for confirmations in the circling rings

of the ground dove's cooing on stones, in the acacia's
thorns and the agave's daggers, that they are all ours,

the white horsemen of the Sahara, India's and Asia's
plumed mongoose and crested palmtree, Benin and Pontoise.

We are history's afterthought, as the mongoose races
ahead of its time; in drought we discover our shadows,

our origins that range from the most disparate places,
from the dugouts of Guinea to the Nile's canted dhows.

II

The incredible blue with its bird-inviting cloud,
in which there are crumbling towers, banners and domes,

and the sliding Carthage of sunsets, the marble shroud
drawn over associations that are Greece's and Rome's

and rarely of Africa. They continue at sixty-seven
to echo in the corridors of the head, perspectives

of a corridor in the Vatican that led, not to heaven,
but to more paintings of heaven, ideas in lifted sieves

drained by satiety because great art can exhaust us,
and even the steadiest faith can be clogged by excess,

the self-assured Christs, the Madonnas' inflexible postures
without the mess of motherhood. With this blue I bless

emptiness where these hills are barren of tributes
and the repetitions of power, our sky's naive

ceiling without domes and spires, an earth whose roots
like the thorned acacia's deepen my belief.
~~~~~~~~~~~~~~~~~~~~~~~~~~~~~~~~~~~~~~~~~~~~~~~~~~~~~~~
Welcome to the Front Porch!