Interrogatories
Have you seen The Rocky Horror Picture Show? If so, how many times? Did you participate in the audience antics?
What is the longest blackout you've ever had to endure? How did you handle it?
How many different kinds of batteries do you use? What for?
Are you careful with receipts, or do you generally just pay without looking?
Do you have duct tape? What colors? What have you used it for?
The Twitter Emitter
Texas executed one man with an IQ of 61, while another sleeps comfortably in the Governor's mansion.

— John Fugelsang (@JohnFugelsang) August 8, 2013
Remember that being gay is a choice, because all those gay athletes want to go to Russian prison.

— Jesse Taylor (@jesseltaylor) August 12, 2013
Rep. Blake Fahrenholdt: "We have the votes to impeach Obama, and we'll start once we find a reason."

— Top Conservative Cat (@TeaPartyCat) August 12, 2013
Are you watching the #solidarityisforwhitewomen hashtag? Because it's important even if it's uncomfortable. I'm listening.

— TheBloggess (@TheBloggess) August 13, 2013
#TCOT: A group of people who live to mock people without jobs while kicking and screaming about the unemployment rate.

— Grand Old Parody (@GrandOldParody1) August 13, 2013
Red states get more government assistance than blue states, so they have first hand experience of how evil it is.

— Grand Old Parody (@GrandOldParody1) August 13, 2013
Sharks get a lot of shit after Shark Week. "Well if it isn't God's gift to the sea. I thought you'd be hanging out with your TV friends."

— pourmecoffee (@pourmecoffee) August 13, 2013
We have seemingly arrived at a point where it is conceivable everyone may run for President in 2016.

— Patrick Ruffini (@PatrickRuffini) August 13, 2013
still thinkin bout that plastic bag from american beauty. what else has it done since?

— kc grǝǝn (@kcgreenn) August 13, 2013
Libertarianism is a philosophy for people who think adolescence is the peak of human development.

— Peter Flom (@peterflom) August 13, 2013
. @jezebel's bid to be taken as seriously as @cosmopolitan is working.

— Keith Snyder (@noteon) August 13, 2013
On This Day
In 1848, Oregon became a U.S. Territory.
In 1893, France instituted the first motor vehicle registration program.
In 1935, FDR signed the Social Security Act, which at that time only covered white males.
In 1945, Japan formally surrendered, bringing World War 2 to an end.
In 1969, British troops were sent to Northern Ireland to support the Royal Ulster Constabulary handling the sectarian violence occurring there.
In 1971, Rod Stewart's single, Maggy May was released.
In 1975, The Rocky Horror Picture Show opened at the USA Theatre in Los Angeles.
In 1996, Bob Dole and his running mate Jack Kemp got the Presidential nomination at the RNC in San Diego.
In 1997, terrorist Timothy McVeigh was sentenced to death for masterminding and carrying out the Oklahoma City bombing.
In 2003, a should-have-been small systems failure at FirstEnergy in Ohio ended up causing a major blackout that affected parts of the Midwest, Northeast, and Canada. Power was gradually restored over the next several days, with almost everything restored by the 19th. Most was restored within 24 hours.
Born on This
1473 – Margaret Pole, Countess of Salisbury (d. 1541)
1502 – Pieter Coecke van Aelst, Flemish painter (d. 1550)
1688 – Josef van Bredael, Flemish artist (d. 1739)
1714 – Claude Joseph Vernet, French painter (d. 1789)
1740 – Pope Pius VII (d. 1823)
1758 – Carle Vernet, French painter (d. 1835)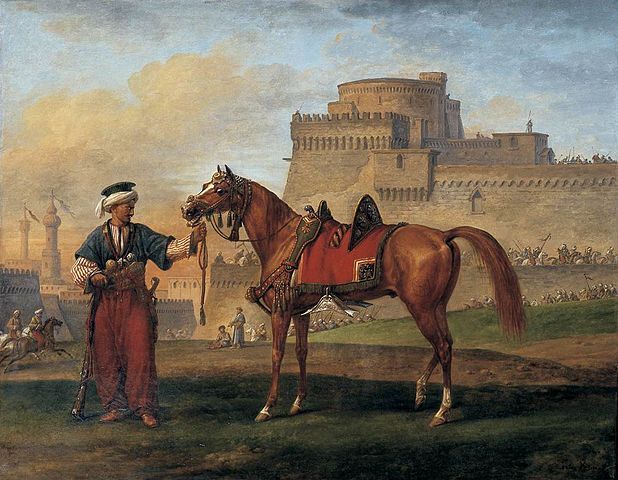 1814 – Adolph Tidemand, Dutch painter (d. 1876)
1817 – Lodewijk-Johannes Kleijn, Dutch painter (d. 1897)
1838 – Willem Johannes Martens, Dutch painter (d. 1895)
1840 – Briton Rivière, British painter (d. 1920)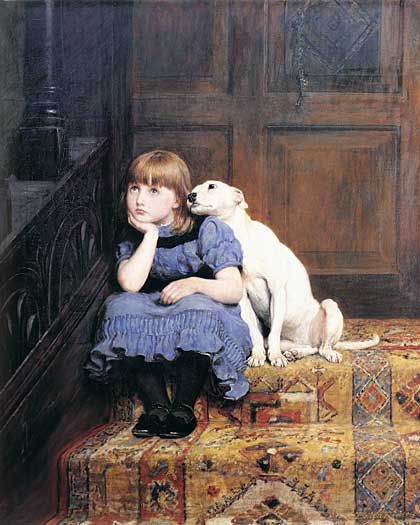 1851 – Doc Holliday, American gambler and dentist (d. 1887)
1856 – Pietro Fragiacomo, Italian painter (d. 1922)
1867 – John Galsworthy, English novelist and playwright, Nobel Prize laureate (d. 1933)
1870 – Georges d'Espagnat, French painter (d. 1950)
1906 – Horst P. Horst, photographer (d. 1999)
1910 – Dorothy Van Engle, African American film star (d. 2004)
1912 – Frank Oppenheimer, American physicist (d. 1985)
1914 – Andrea Leeds, American actress (d. 1984)
1925 – Russell Baker, American writer
1926 – Alice Ghostley, American actress (d. 2007)
1941 – Lynne Cheney, wife of a boil on the butt of American society
1941 – David Crosby, American singer-songwriter and guitarist (The Byrds, Crosby, Stills, Nash & Young)
1945 – Steve Martin, American actor, singer, writer, and producer
1945 – Wim Wenders, German director, screenwriter, and producer
1946 – Larry Graham, American singer-songwriter, bass player, and producer (Sly and the Family Stone and Graham Central Station)
1946 – Susan Saint James, American actress
1947 – Maddy Prior, English singer (Steeleye Span, Silly Sisters, and The Carnival Band)
1947 – Danielle Steel, American novelist
1948 – Terry Adams, American pianist and composer (NRBQ)
1950 – Gary Larson, American cartoonist
1951 – Slim Dunlap, American singer-songwriter and guitarist (The Replacements)
1959 – Marcia Gay Harden, American actress
1959 – Magic Johnson, American basketball player
1960 – Sarah Brightman, English soprano, songwriter, and actress
1966 – Halle Berry, American model and actress
1974 – Ana Matronic, American singer-songwriter (Scissor Sisters)
1983 – Mila Kunis, Ukrainian-American actress
1987 – Tim Tebow, American football player
Died on This Day
1040 – Duncan I of Scotland (b. 1001)
1464 – Pope Pius II (b. 1405)
1603 – Lodewijk Toeput, Flemish painter (b. 1550)
1625 – Hans Rottenhammer, German painter (b. 1564)
1784 – Nathaniel Hone the Elder, Irish painter (b. 1718)
1891 – Sarah Childress Polk, American wife of James K. Polk, 12th First Lady of the United States (b. 1803)
1905 – Simeon Solomon, English painter (b. 1840)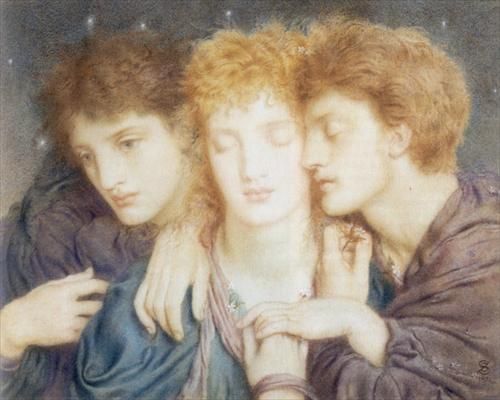 1951 – William Randolph Hearst, American publisher and politician, founded the Hearst Corporation (b. 1863)
1956 – Bertolt Brecht, German writer (b. 1898)
1964 – Johnny Burnette, American singer-songwriter (The Rock and Roll Trio) (b. 1934)
1972 – Oscar Levant, American actor (b. 1906)
1985 – Gale Sondergaard, American actress (b. 1899)
1988 – Roy Buchanan, American singer-songwriter and guitarist (b. 1939)
1988 – Robert Calvert, South African singer-songwriter and poet (Hawkwind) (b. 1945)
1992 – John Sirica, American judge (b. 1904)
1996 - Camilla Horn, German Actress (b. 1903) (See Tipple Jar)
2002 – Dave Williams, American singer (Drowning Pool) (b. 1972)
2002 – Larry Rivers, U.S. painter (b. 1923)
2006 – Bruno Kirby, American actor (b. 1949)
2012 – Phyllis Thaxter, American actress (b. 1919)
Today is
National Creamsicle Day
Assistance Dog Day
National Navajo Code Talkers Day
V-J Day (or the 15th, or 9/2)