While the first combat jet aircraft saw service in World War II, it wasn't until after the war and during the Korean War that jet aircraft came to dominant the world of military aircraft. The Museum of Flight in Seattle, Washington, has a number of combat jets on display.
MiG-21 PFM: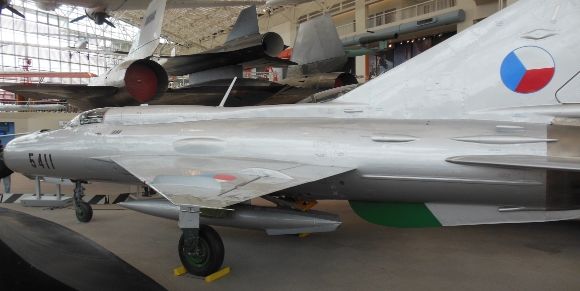 Artyem Mikoyan and Mikhail Gurevich are among the world's most famous and influential aircraft designers. They started building fighter for the Soviet Union in 1939 and Mikoyan began the design of the MiG-21 in 1953.
Soviet fighter planes, unlike their American counterparts, were designed and built as a relatively small, defensive fighter. It was constructed of traditional materials and simple manufacturing which meant that it could be built quickly, cheaply, and in large numbers. They are able to operate from unprepared airfields and can be maintained by less-skilled labor.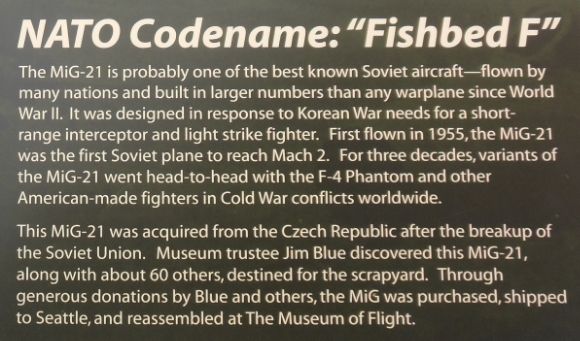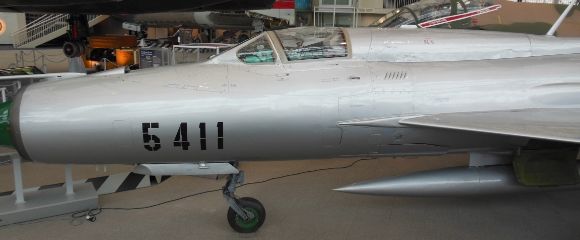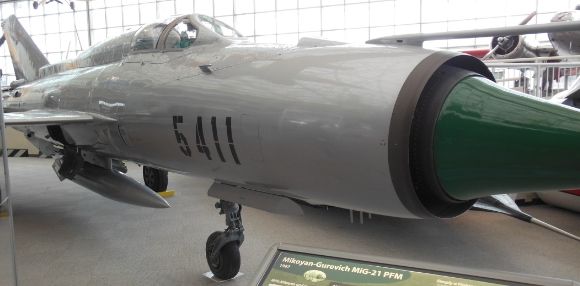 MiG 15: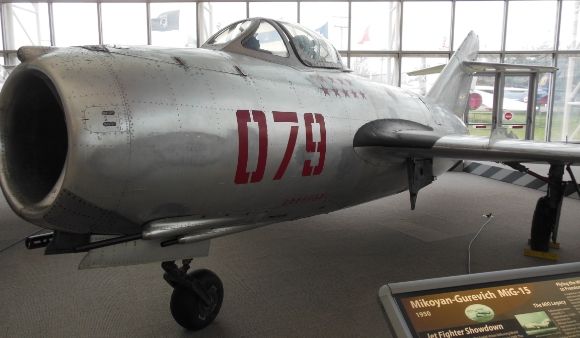 The MiG 15 was developed by the Soviet Union following World War II. It was first flown in 1947 and became operational in 1949. It first saw service in the Korean War. Approximately 12,000 of these aircraft were built.
F-4C Phantom II: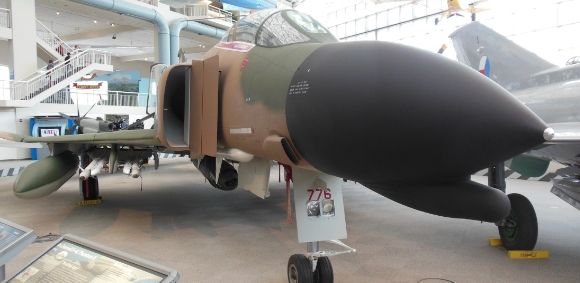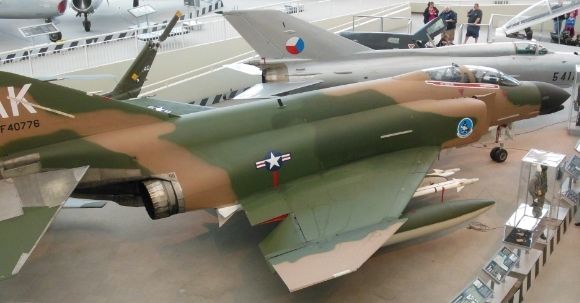 The F-4C Phantom II required a two-man crew because of its sophisticated radar and avionics. While many do not consider it "pretty," they often describe it as "brutishly ugly," it had exceptional performance. It was the pre-eminent American combat aircraft of the 1960s.
Canadair CL-138 Sabre Mark VI: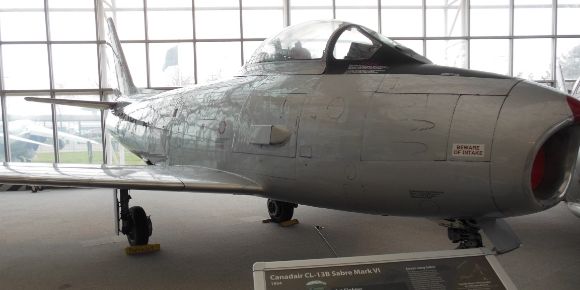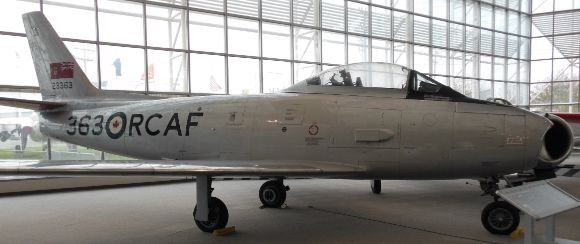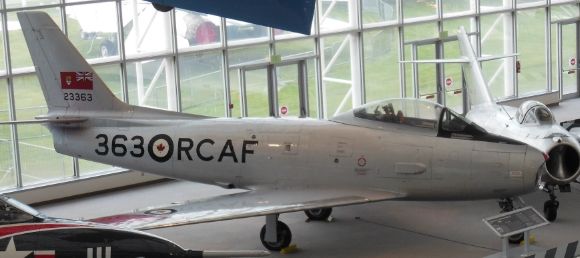 The F-86 Sabre was designed by North American and was built under license in Japan, Italy, Canada, and Australia. The plane shown above, designated as a CL-13B, was built by Canadair. The plane shown above was the last Sabre to be retired from the Royal Canadian Air Force.
Grumman F9F Cougar: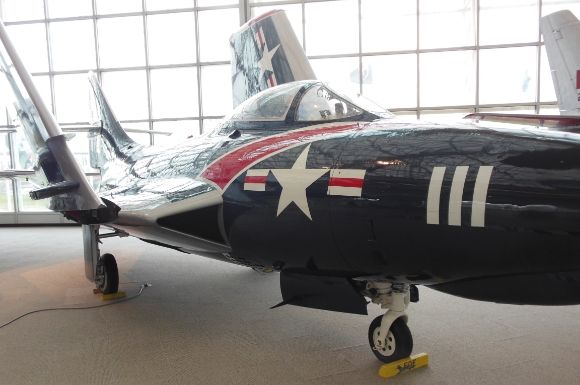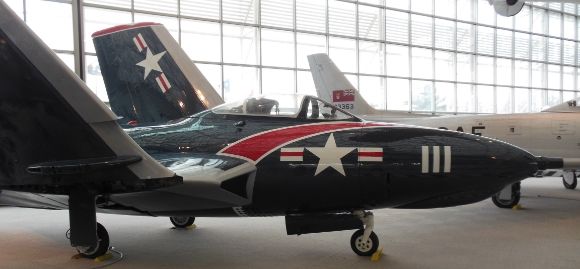 The first Cougars were delivered in 1952, too late to see combat against the MiGs in Korea. A total of 1,988 were built.
Douglas A-4 F Skyhawk II: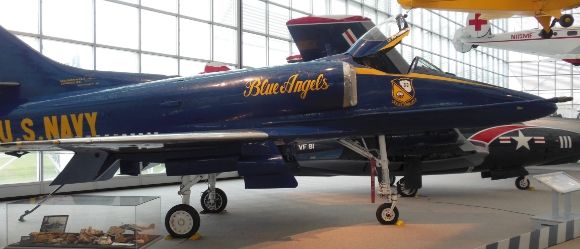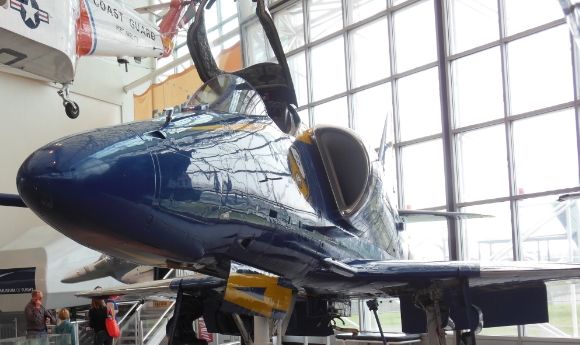 The Douglas A-4F Skyhawk was designed by Ed Heinemann as a smaller, lighter, and faster airplane. Since its inception in 1952, 2,960 of these aircraft were built over the next 26 years, making it one of the longest production runs of any combat aircraft.